ITBP 5th Battalion distributes computer to school of border area of Changthang
By
Kunzang Chorol
SHACHUKUL, Dec 31, 2016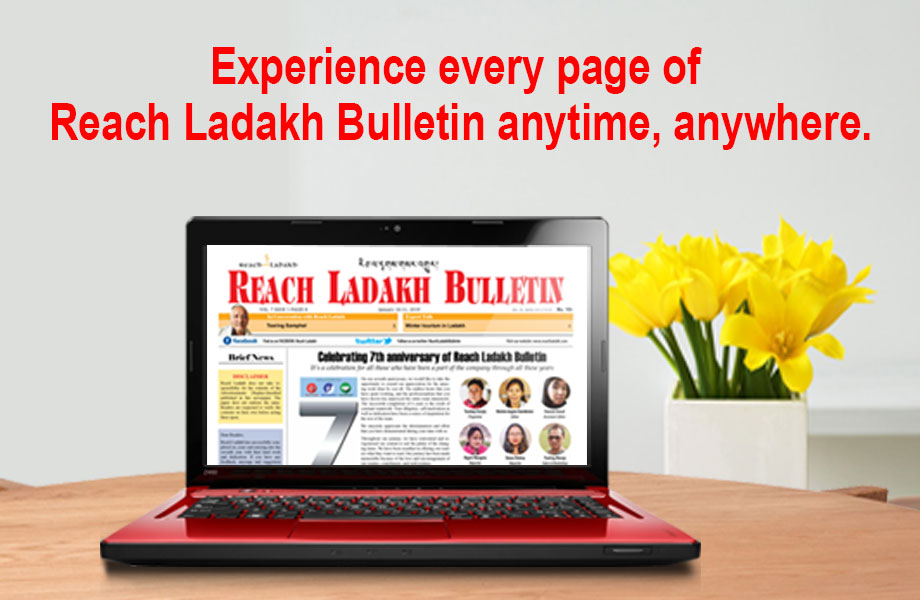 SHACHUKUL :
With the aim to improve the education system of school in Indo-China border villages, Indo-Tibetan Border Police 5th Battalion under BADP fund distributed computer facilities to the students on December 23 and 24.
The team of ITBP headed by Argun Singh Negi, Commandant Officer, 5th Battalion, ITBP accompanied with Stanzin Norboo Kopay, President Education and Cultural Welfare Society Lalok (ECSOL) visited schools of border villages and distributed Computer, Table, Printer, Chair, school bags to the students.
Two sets of computers each to Govt. Middle school Tsaga, Chushul, Lukung, Shachukul and four computers set to Shesrap Gatsaling Gonpa Middle school Shachukul were distributed.
Arjun Singh Negi, Commandant Officer, 5th Battalion, ITBP said it is their duty to help the people of border area through such programme and assured that they are going to support the border student in terms of providing facilities for a quality education.
In Chushul, Ex-Councilor Namgyal expressed his gratitude to ITBP and ECSOL for their great initiative. He requested Commandant Officer for a help in the school building and for the infrastructural development.
Stanzin Norboo Kopay, President ECSOL said, "The school in Lalok region lack the proper facilities and students could not cope up with others due to lack of quality education".
"Computer education is one of the important part of education in this time" he added.
Parents and headman of villages expressed gratitude to the ITBP for providing better facilities to improve the education status.