Interfaith seminar brings all beliefs together to maintain and strengthen religious harmony
By
Pal Thiksay Gobi
CHOGLAMSAR, May 30, 2016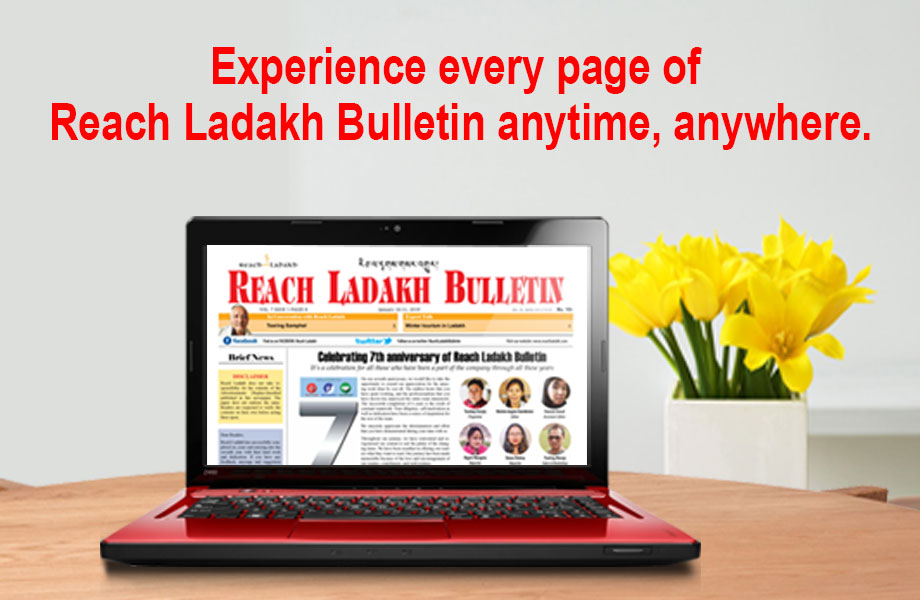 CHOGLAMSAR :
A one-day international conference on interfaith harmony was organised by Mahabodhi International Meditation Centre, Leh and Global Peace Initiative for Women, USA in MIMC conference hall on May 22. The occasion was celebrated on 2560th of Buddha Jayanti.
Skyabje Togden Rinpoche chief guest said, "People should become a better person by embracing less materialistic and more humble lives."
Bhikkhu Sangashasena said, "As we all know we are facing so many challenges, crisis, aggression, violence and natural calamities most of these problems are human made therefore there is a hope to find a solution. To discuss this issue, we are very fortunate to have many distinguished leaders and scholars all over the world on one platform."
Dena Merriam, Founder and convener of Global Peace Initiative for Women USA has been working in the interfaith community for last 20 years. She said, "We should embrace this diversity a gift of the divine that needs to be celebrated. One can have spiritual unity if we own spiritual unity deep and there are many paths for intimate reality. We don't need to judge other rather we need to honor which is a very important step in human evolution. Not to say only my path is right but to say, my path is right to me and your path is right to you and I honour your path and I hope you honour my path. And this is a fundamental principle of spiritual unity."
"The crisis we are undergoing today in the name of religion is against the spirit of religious harmony and free will allows choice is what we need to care about," said Ashraf Ali Barcha, President- Anjuman-e-Imamia.
Swami Atma Roop Ananda,Vidanta tradition of Hinduism said that human unity comes before religious unity. Yes, people are different in colour, creed, religion but feeling and realising human unity is very important for harmonious living.
Speakers at conference emphasised the need to highlight communal harmonies between world religions besides improving mutual understanding between them. The seminar was divided into two themes, the first theme was how to deeper spiritual unity and second were how to deeper love to mother earth and spiritual perspective on climate change.