Inter-school quiz competition, biology workshop held at Science Park, Leh
By
Reach Ladakh Correspondent
Leh, Nov 16, 2019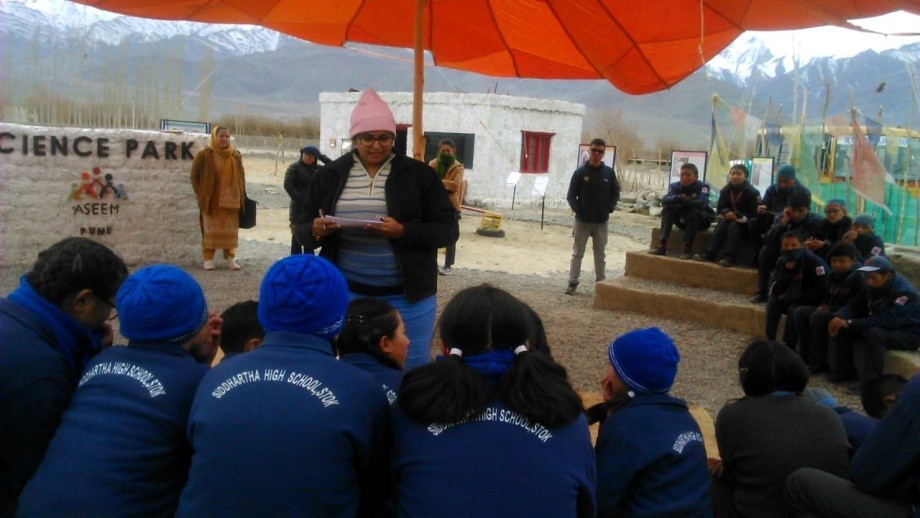 Leh :
An inter-school quiz competition and a workshop on Biology was organized by Aseem Foundation's Ladakh Science Club on 11-12 November at Science Park, Leh.
 
Dr. Manasi Nerlekar and Manasi Sharma, Industry and academia experts from Maharashtra visited Leh to conduct the workshop.
 
The workshop began with the inauguration of the mini solar power system which has enabled the students to play with electronic games installed at the Park. The solar power system was made possible through the generous financial contribution of hundreds of people across the country.
 
A total of 70 students and 6 teachers from different schools participated. The inter-school Science Quiz Competition was conducted on November 11, where 45 students from Sindh Public School, Moravian Missionary School, Delhi Public School, Druk Padma Karpo School and Siddhartha School participated in the quiz spanning 3 rounds. 5 teams entered the final round where Druk Padma Karpo won the competition.
 
The biology workshop was conducted on November 12, in which 25 students from Druk Padma Karpo School and Delhi Public School were present. Intricate biological concepts such as DNA replication mechanism and genetic mutations were demonstrated using fun-filled activities. The workshop concluded with the observation session, where the myriad complexities of the biological world were explained under the powerful lens of the microscope. 
 
The Science Park was established by Aseem in June 2019 to make students understand the basic principles of science through games and fun. Aseem Foundation's Ladakh Science Club looks forward to active participation from more schools for the next activities.