IGP UT Ladakh assures smooth and safe Chaddar Trek 2020
By
Reach Ladakh Correspondent
Leh, Dec 02, 2019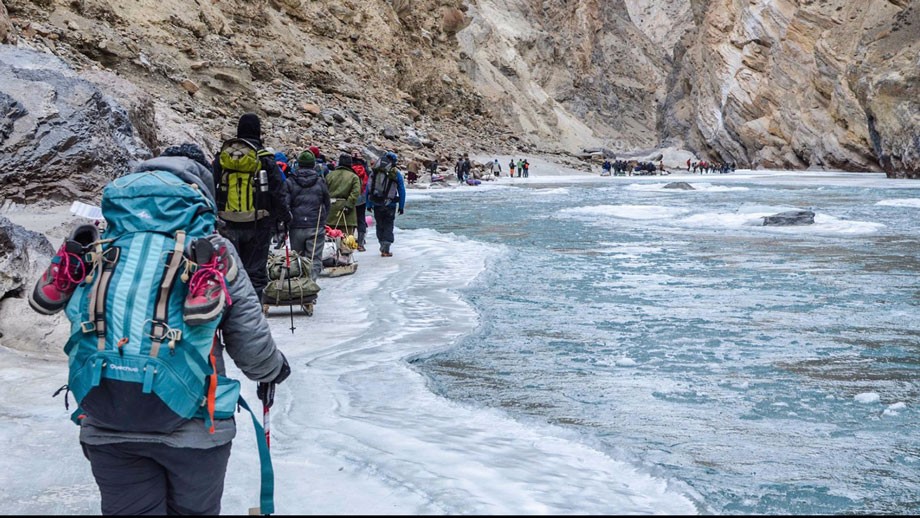 Leh :
Members of All Ladakh Travel Operators Association (ALTOA) Leh joined an introductory meeting with S.S. Khandare, IGP of Ladakh Union Territory on November 30 at SP Office, Leh.
 
The meeting focused on the preparedness regarding the forthcoming world-famous Chaddar Trek 2020 to assess shortcomings faced during last year's Chaddar Trek in terms of communication and rescue etc.
 
President ALTOA, Leh requested S.S. Khandare for wireless communication at all the three identified camps including Shingra Gongma, Tibb Cave and Neyraks. He also asked deployment of Police representatives at checkpoints and to impart training to the registered guides of ALTOA through SDRF, Leh.
 
S.S. Khandare assured all possible help from UT Ladakh police in the smooth and safe conduct of Chaddar Trek 2020.