IALS workshop focuses on the need for more research
By
Reach Ladakh Correspondent
NYOMA, Apr 15, 2016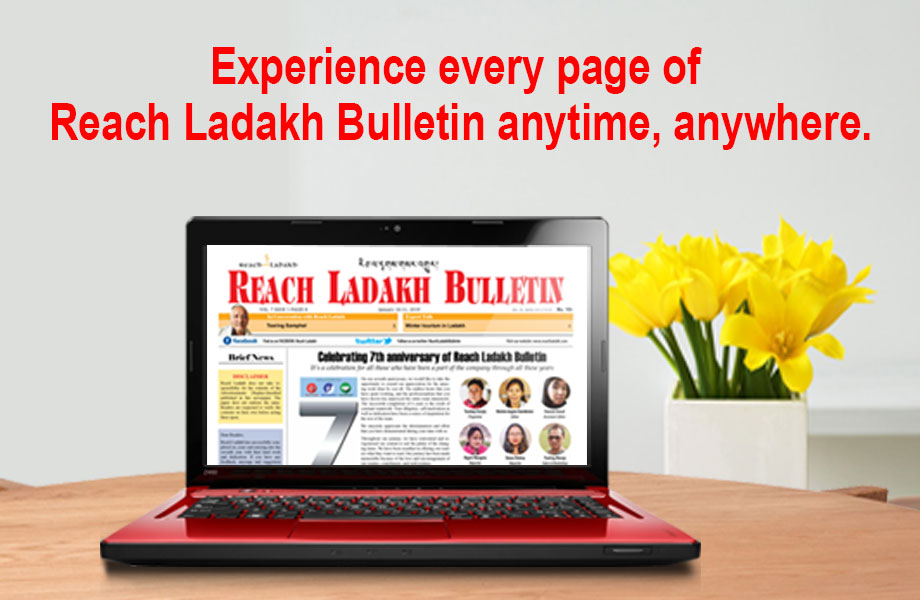 NYOMA :
To bring in the idea of research and relevant skills to the students a workshop on 'Research in Ladakh' was held on 7th April in Government Higher Secondary School, Nyoma.
The workshop was organised by the International Association for Ladakh Studies (IALS) in collaboration with Government Higher Secondary School, Nyoma.
President IALS, Dr Sonam Wangchok, gave an overview of IALS and introduced the idea of research to the participants in the workshop. He also talked about the reasons behind this research and the rewards. Sunetro Ghosal, Editor IALS journal Ladakh Studies, who focused on the research process, talked about the importance of methods, and theory.
Tashi Ldawa, Assistant professor at Eliezer Joldan Memorial College, Leh, spoke about his own research on petroglyphs, their importance and the various challenges in this kind of research.
Tashi Morup, project director at the Ladakh Arts and Media Organisation, shared his experience as a journalist and then as a researcher. He also highlighted the importance of writing and discussed various ways to sharpen one's writing skills.
The session ended with the discussion and question-answer session.
Nurzin Saldon, vice principal thanked the participants and expressed the need for continuing such interactions in the future.
IMAGE CAPTION: A group photo of participants of the workshop on 'Research in Ladakh'.