Hill Council promotes cycle for health, environment
By
Reach Ladakh Correspondent
LEH, Apr 15, 2017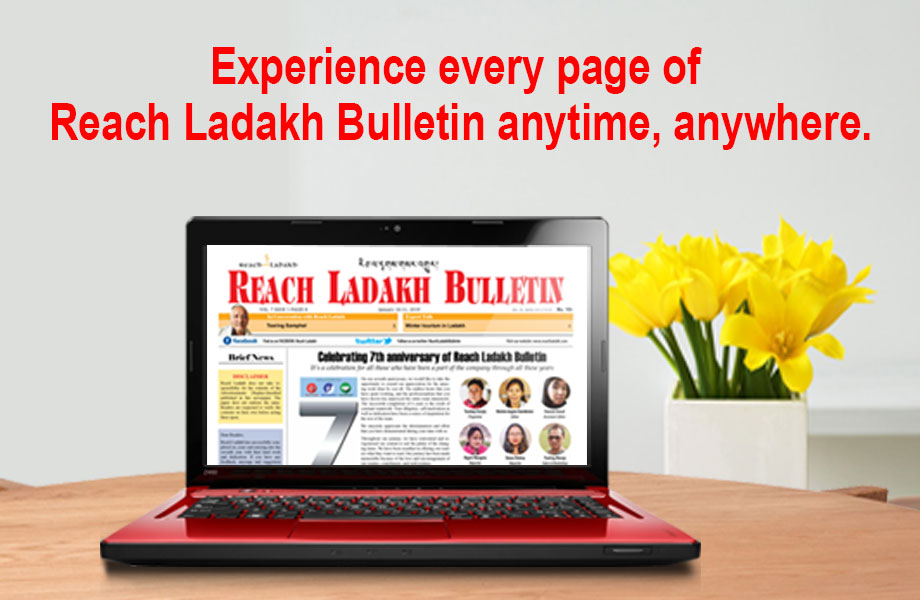 LEH :
To adopt eco-friendly living and to protect the environment, Hill Council, Leh organised a cycle rally on April 1 from Tourist Information Centre, Leh which was culminated at Council Secretariat, Leh.
The inspiration was drawn from His Holiness Gyalwang Drukpa Rinpoche cycle yatra and his message to protect the environment. The council has decided to propagate cycling in the district in order to disseminate a sense of healthy lifestyle amongst the local populace and especially amongst the Government employees.
Dr. Sonam Dawa, Chief Executive Councillor prefers that all Govt. employees should try to ride cycle to their workplace every Saturday from April 1.
Talking to media, Dr. Dawa said that the initiative is aimed at finding a way out to contribute an effort to protect the fragile ecology of Ladakh which is on the severe threat because of the increasing vehicles and pollution.
Hoping for adopting cycle riding by a larger people in the coming days, he said that once the high stature leaders, as well as Govt. officers, begin to ride cycle, many would surely follow the same way and that would eventually prove a boon for healthy environment and lifestyle in Ladakh.
Prasanna Ramaswamy G, DC said that the idea is initiated with a dual purpose; first to ensure fitness among the people with maximum body exercise and the second to give a message to the general people to minimize the use of the vehicle and take on cycle riding owing to congestion on the roads.
He further said that if we get used to riding cycle for smaller works, this would contribute a lot to have a clean environment and better health.
Udaya Bhaskar Billa, SSP stressed on adopting the habit of cycle riding in daily life for their day to day work not just for the sake of name but in the true sense. He said this will tremendously help in reducing road traffic and pollution besides saving their economy.