Health Department, Leh, organises tobacco control programme
India tops the consumption of smokeless tobacco, with 25.9% adults, 32.9% men and 18.4% women
By
Kunzang Chorol
LEH, Nov 15, 2016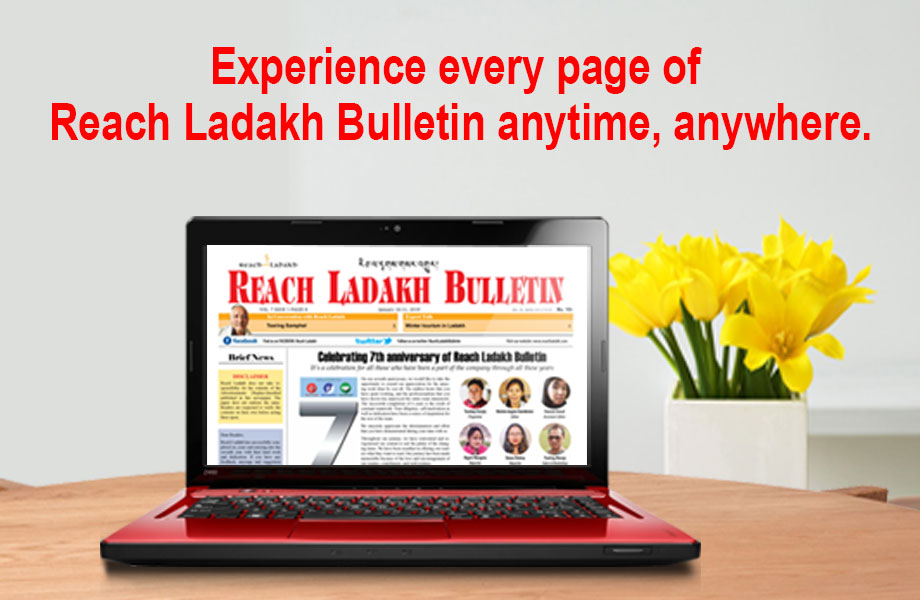 LEH :
To raise awareness about the negative impacts of tobacco, district level advocacy workshop on tobacco control was held on November 2 at Sheynam Community hall. The workshop was organized by Health Department Leh under National Tobacco control programme (NTCP) in collaboration with local administration.
National Programme on Tobacco Control was launched in 2007 which was conducted in 21 states and 42 districts of India, and in J&K state, only 5 districts conducted this programme.
CMO, Dr. Yangchan Dolma said that this is the first workshop on Tobacco control in Leh district for which the funds were released in June this year. She stressed on the coordinated and integrated efforts by all the stakeholders for better utilisation of resources and effective work.
Programme Officer NTCP Dr. Iqbal Ahmed, said that as per Global Adult Tobacco Survey of India, 2010 , 275 million adults nearly 35% of the population consume some form of tobacco in India. The most prevalent form of tobacco they use is smokeless tobacco with 206 million users. Smokeless tobacco used in India is the highest with 25.9% adults, 32.9% men, and 18.4% women.
He added that each year around 60 lakh people die of tobacco in India and the possibility of its increase is 80 lakh by 2030 if strict action is not put a control tobacco usage.
He said, "Under NTCP, tobacco cessation centre is opened at SNM hospital and soon sub-centre will be open. The main objective of NTCP is to bring about mass awareness about the harmful effects of tobacco, tobacco control laws and to facilitate effective implementation of the law."
DSP Zahur Ahmed Peer detailed Cigarette and other products act (COTPA), and said that to discourage the use of tobacco, which poses harmful for other people around the user, the Govt. of India has launched COTPA in 2003.Some sections under COTPA defines about the different restrictions on advertising, promotion, and supply of tobacco, cigarette, and restriction at public places, schools, and institutions.
Dr. Tsering Norboo, Physician talked about the community-based tobacco control initiative and the role of civil society.
The students of Lamdon Model Senior Secondary school presented a skit on harmful effects of tobacco and the present status of its uses in Ladakh among the youth.
At the end, the discussion was held in which the suggestion from the different religious organization and the guest was taken to curb these ill habits.