Health Department Kargil organises free Medical Outreach Programmes
By
Reach Ladakh Correspondent
Kargil, Feb 12, 2020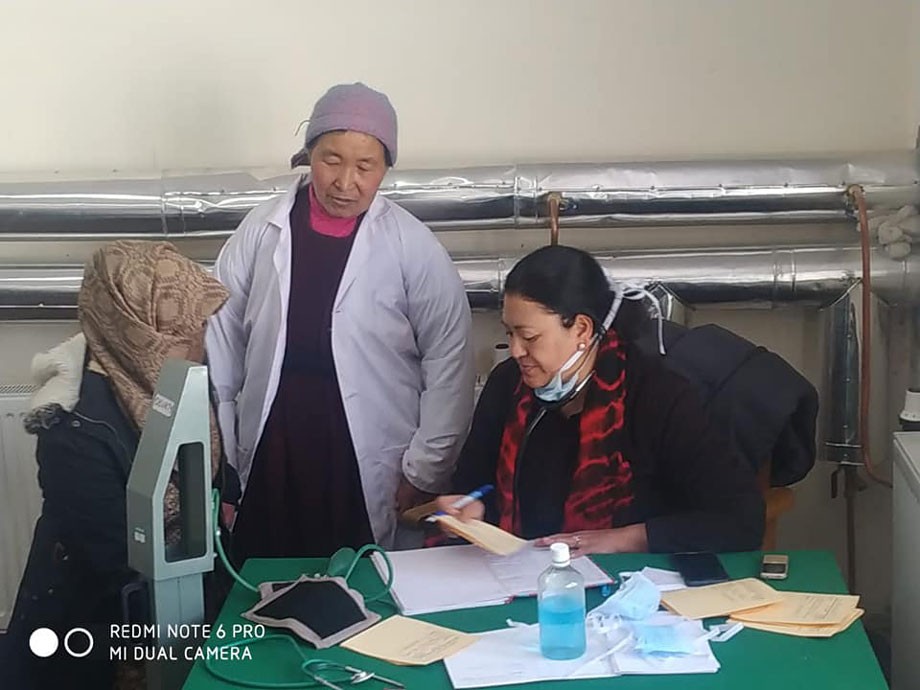 Kargil :
Gynaecology and Obstetric services to the pregnant mothers were provided during a medical outreach programme carried out at Padum Zanskar and Drass on February 11.
Over 300 patients were attended at Community Health Center, Padum and Sub District Hospital, Drass respectively. Antenatal check-ups besides 2 normal deliveries were conducted at Sub District Hospital, Drass. Free quality medicines were also distributed to needy patients.
Gynecologists, Dr. Ayesha Malo from Sonam Nurboo Memorial (SNM) Hospital, Leh and Dr. Nasreen Fatima from Community Health Center (CHC) Sankoo conducted the medical check-up. 
Dr. Muhammad Ibrahim Khan, Chief Medical Officer, Kargil said that to facilitate needy patients in rural and far off areas of the district, Health Department Kargil will organise more such free medical camps during the coming days.
As per the directions of the Lieutenant Governor Ladakh Radha Krishna Mathur, Health Department Kargil has been organising various free outreach medical camps across the district over the past several weeks. The aim is to ensure the provision of satisfactory healthcare services to the people of remote and far off areas at their doorsteps.
During January 2020, 7 free medical outreach programmes have already been conducted. Also, 1 medical camp each at Parkachik, Stakchay, and Lalung has been conducted by the concerned Block Medical Officers (BMOs) recently.
During the outreach medical camps, apart from curative services, the supervisory and paramedical staff has also been extending preventive and promotive services to the people.