Handicrafts keep our old tradition alive, says EC Tsering Sandup
By
Reach Ladakh Correspondent
LEH, Oct 14, 2016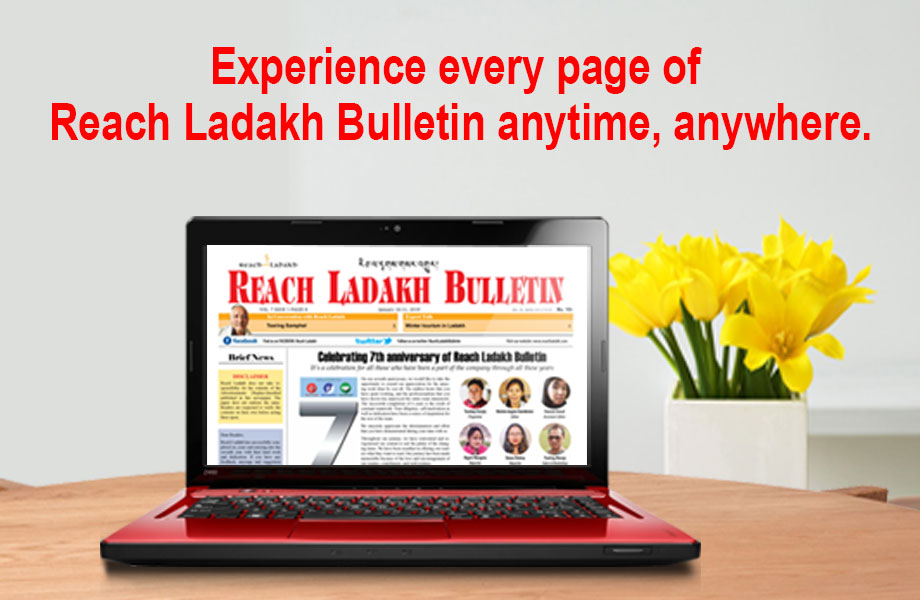 LEH :
The talent of the local artisan was displayed in a ten days Handicrafts Exhibition-cum-Demonstration organized by the LAHDC, Leh & Directorate of Handicrafts, J&K on September 26 at Indoor stadium, Leh.
Executive Councillor Tourism & Handicraft, LAHDC, Leh Tsering Sandup inaugurated the exhibition. Artisans & trainees from different parts of Ladakh and Srinagar participated.
Appreciating the initiation of conducting State level exhibition in Leh, EC Tsering Sandup said that such platform will help and benefit the local artisans to exhibit their talent through such exhibitions. He said that the handicraft sector plays a vital role in keeping the old tradition alive.
He further added that the Council with the help of ₹ 50 crores granted under Prime Minister Development Programme will look for the proper market for the Pashmina and other important products in coming days.
He requested Joint Director Handicrafts to consider having stalls for the Ladakhi crafts at Delhi Haat in New Delhi.
The exhibition had crewel, Ari Staple, Paper Machie, Sozni, Chain Stitch, Tapestry, Copper, and Woodcarving under Kashmiri crafts and various crafts as Thanka painting, clay molding, woodcarving, Chilling copper, Pashmina, Pottery, Knitting, Ladakhi Garment Making, and Carpet Weaving crafts.
Also, materials prepared from the waste materials prepared by the specially abled persons and eateries like momo, apricot, fried barley are also part of the exhibition.
Joint Director Handicraft Kashmir Nazir Ahmed Mir termed handicraft sector important in preserving the culture of a region and generating employment among the youths especially among the women from rural and semi-urban areas.
He informed that the exhibition is scheduled to visit Katra, Chandigarh and further to New Delhi and then will be a part of the international exhibition also in the month of January.
Talking about fund constraints which had led to declining in export due to an absence of proper infrastructure in place, Mir thanked Centre Government for the recent ₹50 crore PM Development Programme fund. He said this will boost potential-filled sector and also talked about the steps required in up-gradation of the handicraft products as per the present market.