Haji Anayat inaugurates young writers' camp in Kargil
Literary activities bring writers of different languages together
By
Reach Ladakh Correspondent
Kargil, Sep 16, 2015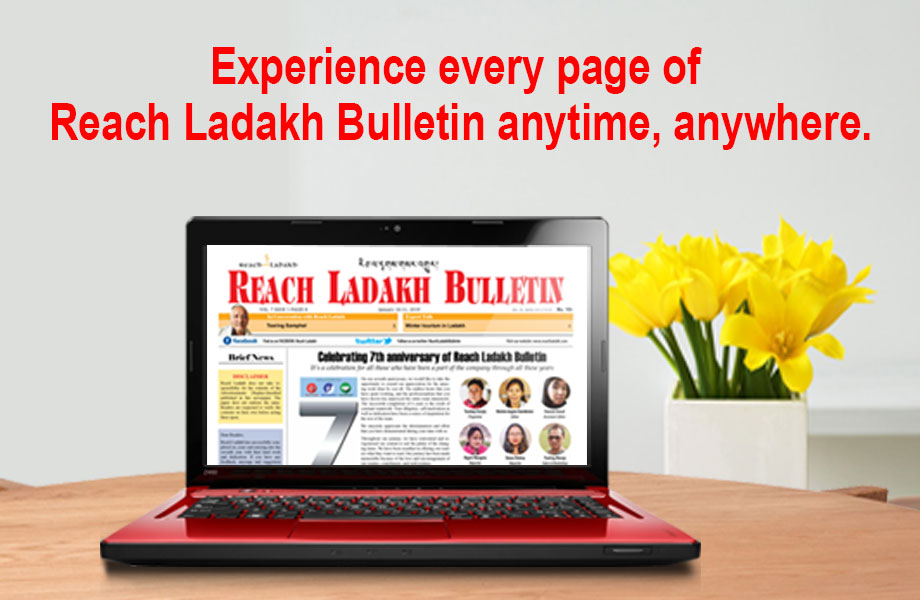 Kargil :
All state writers camp was held for five days from 12th to 16th September in Kargil. The camp was organized by J&K Academy of Art, Culture & Languages with an aim to provide a perfect place for creative literary works and discussion in different languages.
Chairman, J&K Legislative Council, Haji Anayat Ali inaugurated the occasion.
Writers and poets of major languages like Kashmiri, Urdu, Pahari, Dogri, Ladakhi, Balti, English, Hindi and many others participated. Literary conversation, writing and recitation of poetry and prose were carried out in the camp.
Haji Anayat Ali praised the academy for initiating the writers' camp in Ladakh region. He assured that such camp will enhance the literary more by contributing each other experiences and views on different literary issues. He assured the academy for all kind of support to carry out literary and cultural activities in Kargil.
Secretary J&K Academy of Art, Culture & Languages, Dr. Aziz Hajini, welcomed and congratulated all the participants and said that the writer's camp is one of its kind where writers from different languages will share their experiences and works which will create a beneficial and encouraging environment. He further added that such kind of activities will give an ample of scope and opportunities to all the new young writers to interact with the seniors and learn many more things.
Stating, holding of such camp in Kargil was a priority which has happened into reality, he said, "It is for the first time that such a camp is being held anywhere in Ladakh region."
Taking about the proposed building in Mulbek to the JKAACL by LAHDC, Hajini said, "The structure, which is situated at a secluded place, would be converted into a Meditation Centre where writers and intellectuals would be afforded opportunities of peaceful interaction."
An announcement was made on holding of 2-Day conference on Sufi practices at Leh in the 3rd Week of October. The conference will cover all the local languages and dialects of Ladakh. Chief Executive Councillor LAHDC, Kargil, Haji Mohammed Hanifa Jan also spoke on the day.
Large number of writers, intellectuals, students and members of general public took part in the camp.
Chief Executive Councillor, LAHDC, Kargil, Haji Mohammed Hanifa Jan and Secretary Academy, Dr. Aziz Hajini was also present on the occasion.