Govt. sanctions ₹ 500 crore for Mission Organic Development Initiative, Ladakh
Aims to convert Ladakh into an organic region by 2025
By
Reach Ladakh Correspondent
Leh, May 01, 2020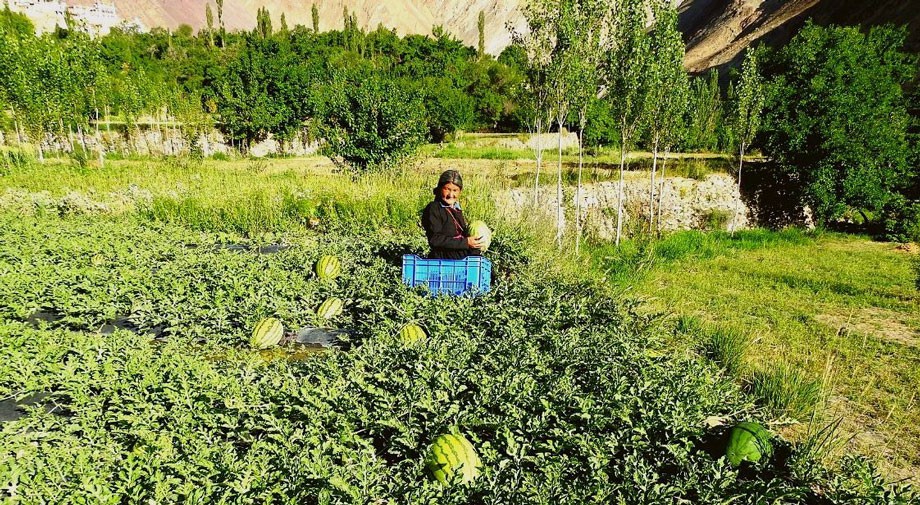 Leh :
An amount of ₹ 500 crore was sanctioned under the Special Development Package 2020-21 for Mission Organic Development Initiative of Ladakh initiated by the Hill Council Leh.
Both the districts of Ladakh region, Leh and Kargil will get an equal share from ₹ 500 crore to achieve the aim of converting Ladakh into an organic region by 2025.
Hill Council, Leh thanked Prime Minister Narendra Modi; Home Minister, Amit Shah; Minister of Agriculture & Farmers Welfare GoI, Narendra Singh Tomar and Lieutenant Governor, Radha Krishna Mathur for sanctioning number of major and minor projects to boost agriculture, horticulture and agro-based sectors in Ladakh.
Some of the major projects sanctioned under Special Development Package for Mission Organic Development Initiative schemes are ₹ 50 crore value chain: Development and Production Projects, ₹ 50 crore for creation of water/resource/conservation –Drip and sprinkler irrigation and water harvesting system and ₹ 125.540 crore for Protected Cultivation under which GreenHouse wooden Structure @ ₹ 2900/sq. mtrs. for 52 sq. mtrs area per beneficiary and ₹ 34 crore for construction of Earthen Commercial Green House having poly-carbonate sheet on southwest side @ ₹ 12.0 lakh per unit on 90% subsidy and many more were included.
Mission Organic Development Initiative of Ladakh initiated by the LAHDC, Leh was unanimously voted in General Council Meeting in March 2019. The aim was to convert Leh into an organic and sustainable agriculture district by 2025. A Study Committee of Hill Council Leh went for an exposure tour to Sikkim and other states known for organic farming. After which detail policy, strategy, and action plan under MODI was framed.