Go Green Go Organic carries out the 5th phase in Kargyam
By
Reach Ladakh Correspondent
CHANGTHANG, May 01, 2017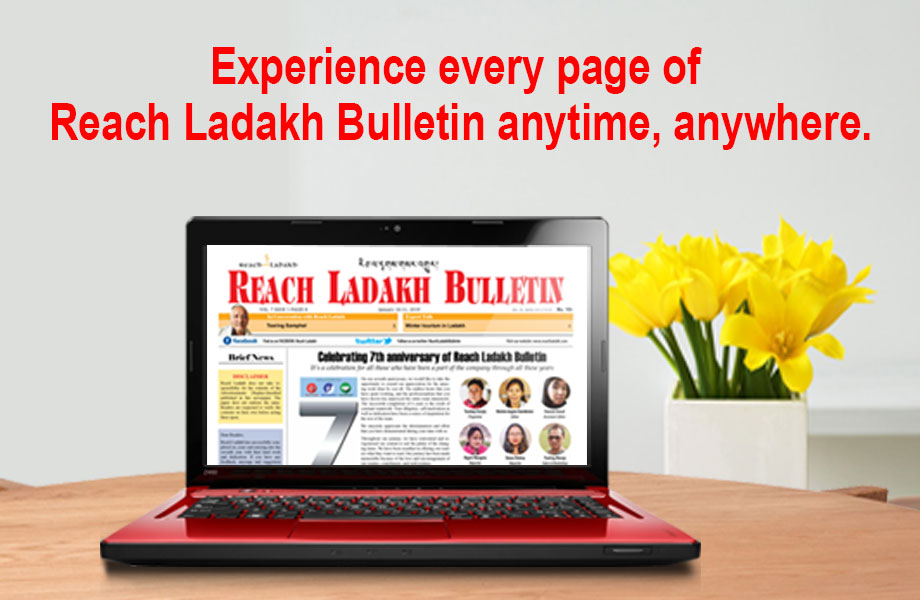 CHANGTHANG :
On Earth day, 5th phase of Go Green Go Organic was carried out by planting around 12,000 trees on April 22 at Spanglay thang, Kargyam. The plantation drive also commemorates 800 years of Mahaparinirvana of Kyoba Jigsten Gonbo.
Konchok Stanzin, Councillor Chushul was the Chief Guest of the occasion. Tashi Yakzee, Councillor Tangtse, Namgyal Durbuk Director (Go Green Go Organic) , Tsering Tundup Range Officer (Forest Department) and Ven. Nawang Ex-Lobon, Shachukul Monastery were the guest of honour.
Apart 50 volunteers each from seven Gobas of Lalok, students and staff of Govt. Middle School Sato, Army personal from Chushul and other volunteers participated.
Speaking on the occasion the guest congratulated the people of Kargyam for the effort and participation to make the Go Green Go Organic visionary movement of His Holiness Drikung Kyabgon Chetsang Rinpoche successfully in Changthang areas.
Go Green Go Organic in collaboration with Phobrang villagers with the support of Golden Miles Learning (NGO) planted around 3500 plantation nursery at the site of 4th phase on April 24 at Phobrang village.
Rajesh Patel and Shrine founding members of Golden Miles Learning have extended special support for the plantation drive in Changthang.
Rinchen Angmo, District Supervisor (Golden Mile Learning) was the Chief Guest. Around one hundred villagers from three hamlets of Phobrang including Sonam Angchuk planted the trees. The 14 Rajput regiment provided refreshment for the participants