Go Air connects Mumbai, the country's commercial complex, with Ladakh
By
Stanzin Dasal
LEH, Apr 14, 2016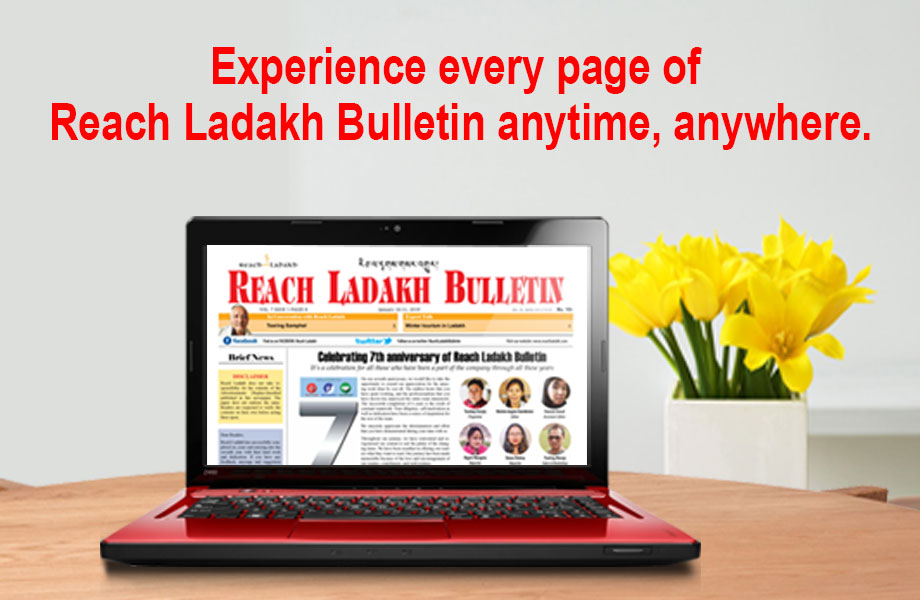 LEH :
Go Air launched its first direct flights between Mumbai and Leh on April 13. The first flight, G8-386 was received at Kushok Bakula Rinpoche Airport, Leh at 6:40hrs by Leh District's Chief Executive Councillor, Dr. Sonam Dawa, and dignitaries.
The flight took off from Mumbai Airport at 4 am and arrive Leh at 6.40 am, while the return service will be operated via Srinagar, taking off from Leh at 7.10 am, halt at Srinagar and then reaching Mumbai at 11.25 am.
Dr Dawa congratulated everyone for the accomplishments of long demand. He said that this facility is a boon for our tourism industry as the tourist from Gujarat, Maharashtra and nearby can be connected directly which will save lots of time. Talking about the high airfare in winters especially he said it is a matter of concern for the people of Ladakh. Leh and Kargil both have been taking up this matter constantly.
Go Air Manger expressed the happiness over the first flight and said, "We have 110 incoming and 170 adjoining passengers."
Pranay, a tourist expresses his excitement over reaching to Ladakh and the advantage of having a direct flight from Mumbai. He said, "This has saved our time otherwise we were planning to come via Delhi and by roads."
Captain, D P Singh said that after discussion and planning finally the flight is in operation and is a historic day for everyone. He further added that the daily operation of the flight in summer peak season will allow quick and convenient connections for customers.
Councilor, Agha Syed, LAHDC,Kargil, Director, Airport Authority of India Sonam also spoke on the occasion.
Schedule of flight
New Route
Origin
Destination
Flt No.
Dep
Arr
Freq
Eff From
Mumbai
Leh
G8 386
04:00
06:40
Daily
13-Apr-16
Leh
Srinagar
G8 386
07:10
08:00
Daily
13-Apr-16
Srinagar
Mumbai
G8 386
08:30
11:25
Daily
13-Apr-16