Free residential coaching ends at Council Model School, Sakti
By
Reach Ladakh Correspondent
Leh, Feb 03, 2020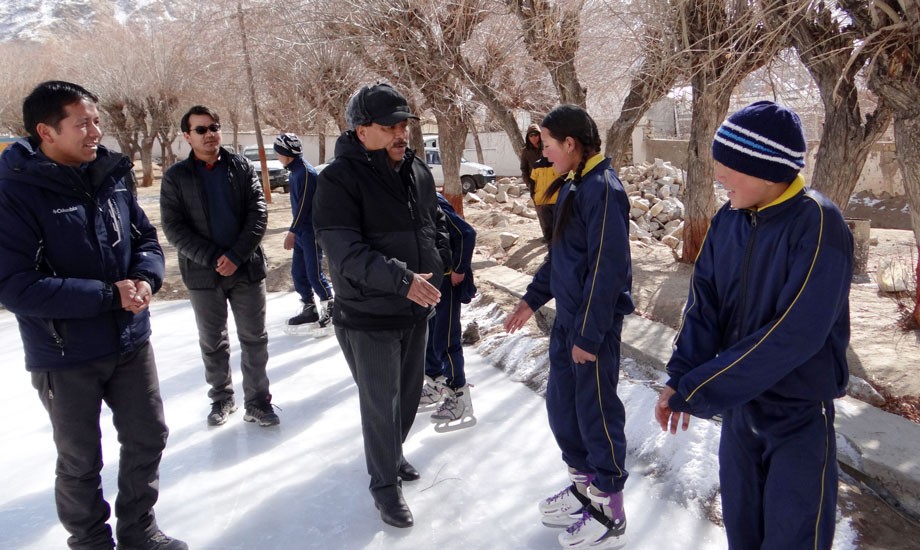 Leh :
The 40 day free residential coaching at Council Model School Sakti organised by the parents and teachers concluded on February 1. 
Gyal P Wangyal, CEC said that providing affordable and quality education through government schools was the top priority of Hill Council, Leh but without the support of parents and villages, the govt. schools could not be strengthened. He said that the increase in student roll from 5 to 105 in Council Model School Sakti in the last three years is an extraordinary achievement in winning the faith of Sakti people in govt. school again. 
"Now it is time to strengthen Govt. Higher Secondary School Sakti by giving students in the Higher Secondary School", appealed Wangyal. 
Wangyal appreciated the dedicated and untiring efforts of teachers and parents headed by Headmaster Sonam Gyaltson in bringing this school at such a level and organizing residential coaching aim to bring all-round development in students.
He assured to support such coaching next year also and for construction of ice hockey rink in Sakti area, Wangal assured to propose the same in the upcoming budget.
Sonam Gyaltson, Headmaster said that besides academic, fine arts, painting, dance, computer and ice skating skills were taught during the coaching. He thanked everyone who supported Council Model School Sakti since its inception in 2016 including former CEC Dr. Dawa, Dorjey Motup and Jamyang Tsering Namgyal and present CEC Gyal Wangyl/ Councillor Sakti for last 14 years.
The students also demonstrated their ice skating and dance skills on the occasion.
Dechen Dorjey, DBC Chairman Kharu; Sonam Stobdan, Sarpanch Sakti-Taknak parents teachers and students were present on the occasion.