Former Union Minister P Namgyal passes away
Congress party remembers him as leader of absolute integrity, fearless and dedicated personality
By
Reach Ladakh Correspondent
Leh, Jun 01, 2020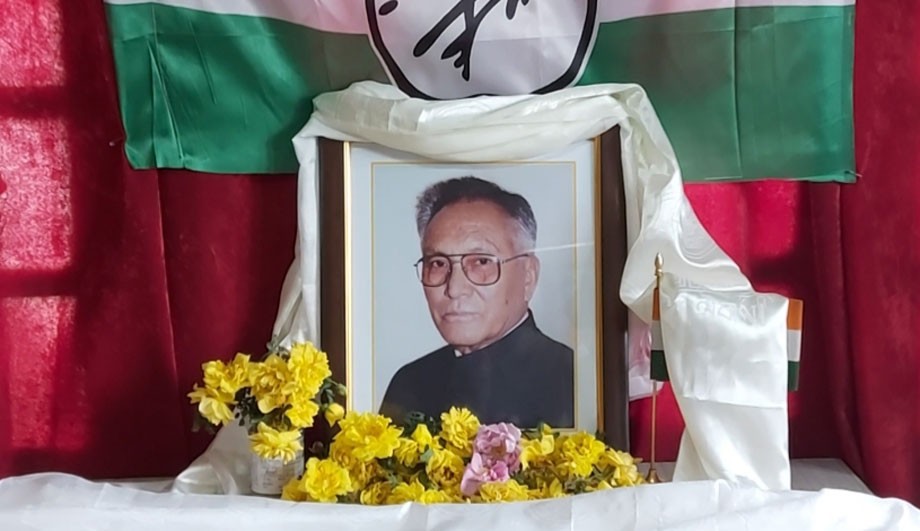 Leh :
District Congress Committee, Leh condoled the demise of former Union Minister and Member of Parliament, P Namgyal on June 1.
Remembering his work and contribution, the party members stated P Namgyal the most towering leader in Congress Party next only to Kushok Bakula Rinpoche. They said that he was the man of absolute integrity, fearless, and dedicated personality. 
P Namgyal served the people of Ladakh in different capacities as members of the J&K legislative council for 3 terms and 3 terms as Member of Parliament from Ladakh constituency. He remained the first-ever Union Minister of state under Late Rajiv Gandhi's cabinet. 
His contribution lies in achieving ST status as well as Hill Council. Also, he played a major role in the development of Ladakh, including the opening of Akashwani Kendra, Leh, operation of Indian Airlines flight to Ladakh, and in the establishment of Indian Oil outlets and depots besides LPG coverage in Ladakh.
Congress party said that he left a legacy of the political heritage of honesty and clean political culture in Ladakh. And his demise is a big loss not only for the Ladakh region but the entire country.