Food Safety and Standards department seized expired food items in Leh
By
Reach Ladakh Correspondent
LEH, Aug 01, 2018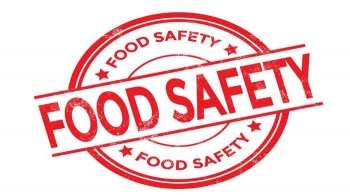 LEH :
Expired food items seized and issued challan against three restaurants at Changspa area for not meeting the sanitary conditions by the Food Safety and Standards department during the inspection on July 25 in Leh.
Various expired food items like biscuits, black chana vegetable soups, gachak, open spices and about 20 kg tomato, mangoes, and bananas were destroyed on spot. Four food samples was also taken for the laboratory test.
The team carried out the inspection in Restaurants, General Store, Café, Vegetables and Nanwai shops at Changspa, Main Bazaar and Bus Stand area.
It was also observed that number of food business operators have been operating without Food Safety License for the year 2017-2018.
Food Safety and Standards department directed all food business operators to get their license registered under Food safety and standards Act within a week time. Failing to which strict action will be taken against the defaulters. Awareness about the Food Safety and Standards Act was also imparted among the people.
The department charged around 2, 29, 300 fine against the defaulters in last two years