Five-day Pedagogical Leadership workshop for school heads concludes
By
Reach Ladakh Correspondent
Leh, Nov 29, 2022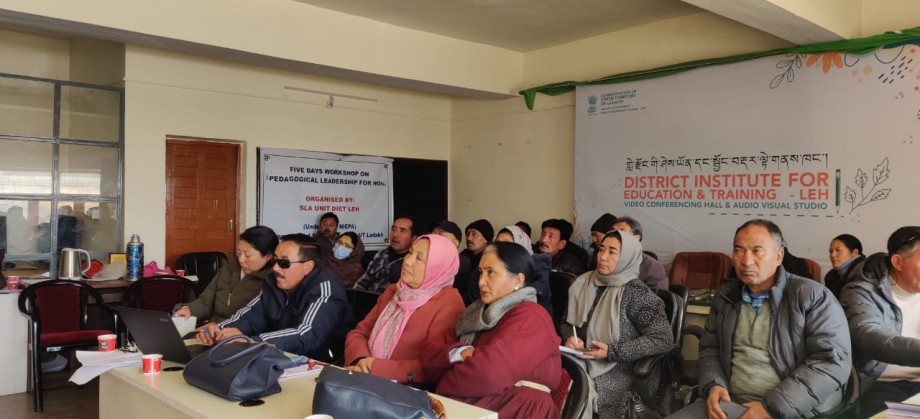 Leh :
The five-day pedagogical leadership workshop for heads of various Govt schools, organised by School Leadership Academy, DIET Leh under the directions of NCSL-NIEPA, New Delhi, concluded on November 28 at DIET Leh.
Headmasters from 37 High schools in the Leh district participated in the five-day workshop.
Principal DIET Leh, Chetan Dorje highlighted the future training schedule of DIET Leh and advocated for the use of technology by the school heads, and urged them to be more tech-savvy.
The head teachers were given orientation on the use of technology in the day-to-day functioning of schools.