Fisheries department imparts training to fish farmers in Shey
By
Reach Ladakh Correspondent
SHEY, May 01, 2017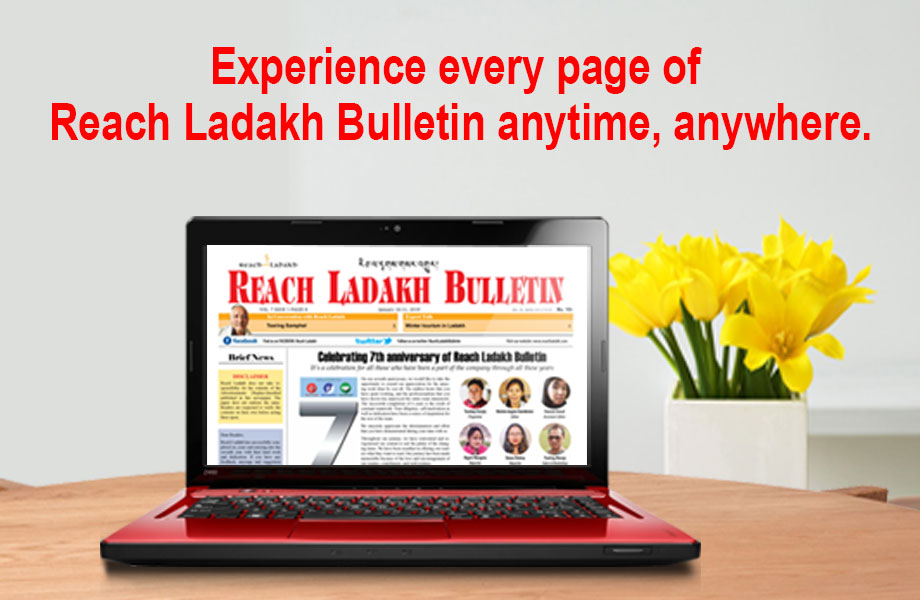 SHEY :
To impart training and awareness for the local fish farmer of Leh, a one-day awareness cum fish farmers training program was conducted on April 10 at fish farm Shey.
The program was chaired by EC Animal and Sheep Husbandry Mumtaz Hussain. Mohd Amin Lone, Assistant Director Fisheries, Leh, staff members, fish farmers and the general public from various parts of Leh district participated.
Talking about the importance of fisheries and its role in tourism and environmental conservation, Mohd Amin Lone, Assistant Director Fisheries, Leh urged the local youths to adopt fish culture as a source of livelihood. He also stressed on keeping in view the religious sentiments of majority community the conservation of fish and fisheries is of utmost importance in Ladakh region.
He said that the department is taking various conservational measures like anti-poaching activity has been expedited and the water bodies of Leh district are being replenished with fresh fish seeds to boost fish stock in rivers and water bodies of the district.
He also added that the construction of Nimmo-Bazgo, other Hydroelectric projects, and major irrigation canals have affected the fish population in the water bodies of Ladakh region. The department is putting every effort to minimize the losses caused to the fish fauna by restocking the water bodies regularly with fresh fish seeds.
Executive Councillor Mumtaz Hussain urged the youth to adopt various scheme for fisheries and to participate in various conservation drives of the department.
Tsewang Dolma, Inspector Fisheries Field/NHPC and Nissar Hussain, Inspector Fisheries Extension/Survey also spoke on the occasion and highlighted various activities and schemes of the department.
While visiting the under construction mini aquarium fish farm at Shey, EC, Mumtaz Hussain directed Mohd Amin, Assistant Director Fisheries to immediately complete the project so that it can be open for general public, tourists and visitors.