First-ever robotic lab of J&K inaugurated at Mahabodhi Residential School
By
Reach Ladakh Correspondent
CHOGLAMSAR, Jun 14, 2016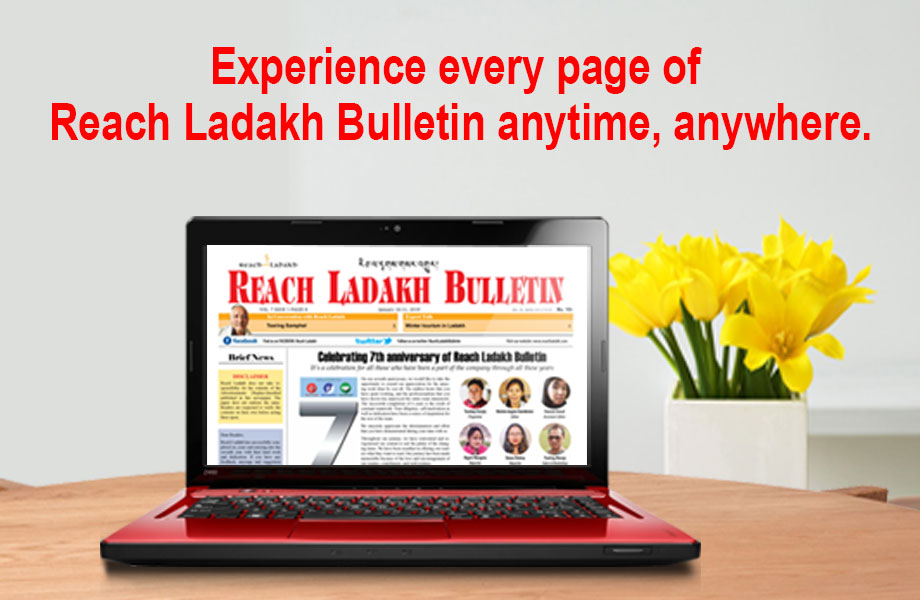 CHOGLAMSAR :
The first ever Robotic Lab of Jammu & Kashmir was inaugurated at Mahabodhi Residential School in Leh, by the Deputy Commissioner Prasanna Ramaswamy G and the team of Global Himalaya Expedition on 6 May.
The Robotic is a grand prize that school received on placing first among 2500 schools from all over India. The project was done by the students at the Third Pole E-base which have won the Design for Change award twice in a row, in 2014 & 2015.
Students are developing the technical mindset at the E-Base; the vision is to have students develop skills to uplift the region to be the most developed in the world.
These projects of Mahabodhi School were done at the Third Pole Education Base, which provides interactive and experiential learning to the students studying in the remotest communities of the world. It was set up in Mahabodhi campus in August 2013 by Global Himalayan expedition team.
Prasanna Ramaswamy G said, "This is really amazing what the students of Mahabodhi School are doing at the Third Pole Education Base".
The students are introduced to science and technology through the interactive medium such as Robotic, video documentaries, project on various themes. And has resulted in students increasing their knowledge on the practical application of how science & technology interact.
From the project that ranges from creating music out of waste material to creating biogas plants to developing their own greenhouses to making paper out of waste, the students learned skills which will enable them to tackle the challenges in their communities.