First English poetry book 'Himalayan Melodies' published, author's talk held at LAMO
By
Reach Ladakh Correspondent
LEH, Sep 20, 2016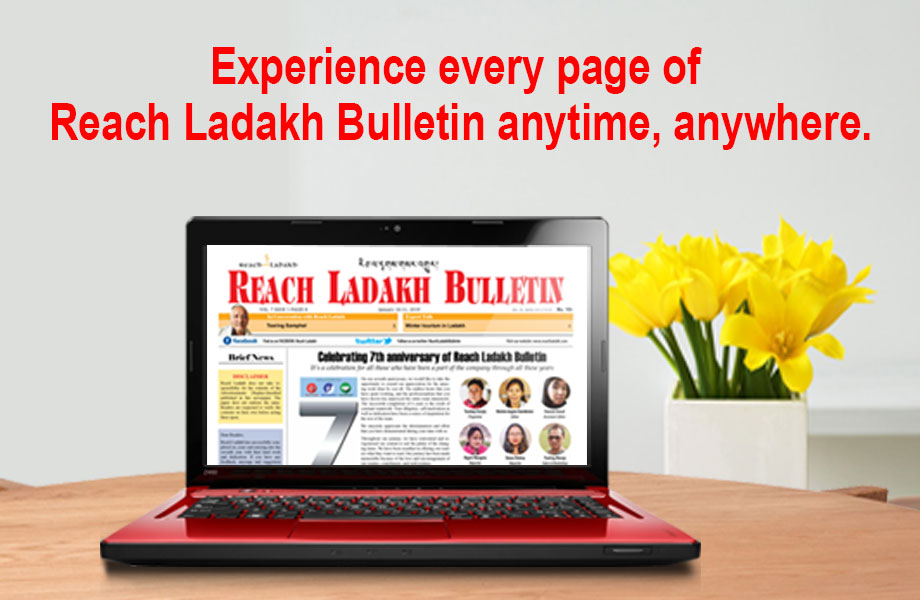 LEH :
As part of Ladakh Arts and Media Organization's author's talk series an audience gathered at LAMO to listen to Stanzin talk about poetry and read some of his poems on September 10.
Stanzin Lhaskyabs, an engineer by training, recently published his first volume of poems, entitled Himalayan Melodies, illustrated by Lokesh Pangty.
The book is one of the first English poetry books from Ladakh. The poems are influenced by the places and culture of Ladakh, which extends down Southeast into the Himalayan region where spirituality is an essential part of Life.
He confesses an admiration for W.B.Yeats, the Irish poet.
The poet, Stanzin Lhaskyab is a graduate in Engineering from Delhi University. He has pursued his Masters from TISS, Mumbai and is currently pursuing research degree from Jawaharlal Nehru University.