Fire safety drill-cum-awareness program held at Baroo
By
Reach Ladakh Correspondent
Kargil, Nov 29, 2022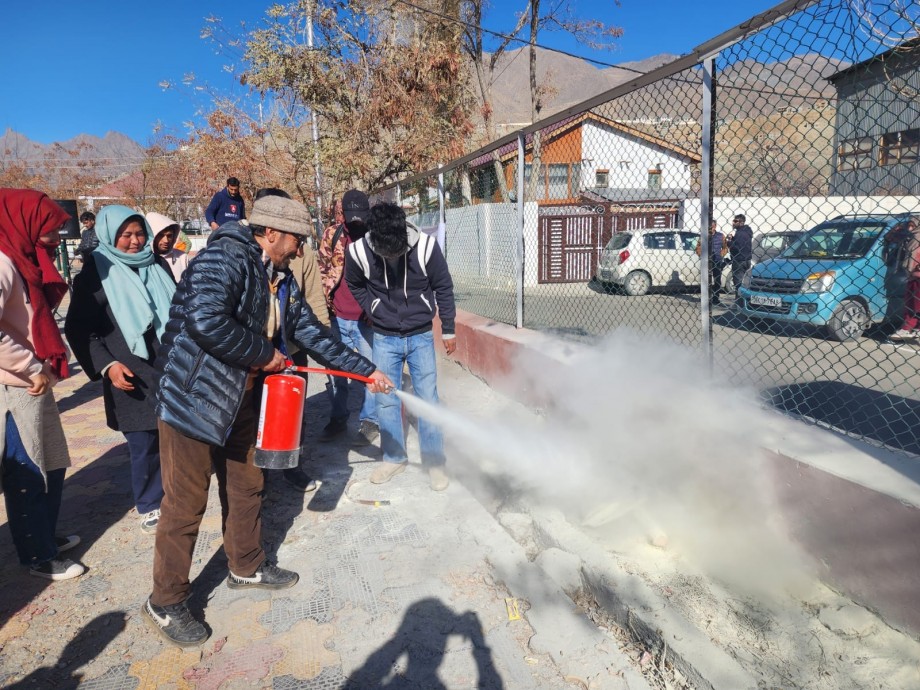 Kargil :
DDMA Kargil, UT Disaster Rescue Force, and Fire and Emergency Services Kargil in collaboration with Yakland Enterprise organised a fire safety drill-cum-awareness program for general masses at Gandhi Park Kargil on November 28.
Incharge Fire and Emergency Services Akbar talked about various fire safety mitigation measures. 
MD Yakland Enterprise, Mohd Jaffar Khan spoke on the importance of fire and emergency services. He also spoke about how to use fire extinguishers and explained the mitigation steps in case of fire incidents.