Elocution contest in Bhoti language held at Lamdon School
By
Stanzin Dasal
LEH, Jul 19, 2016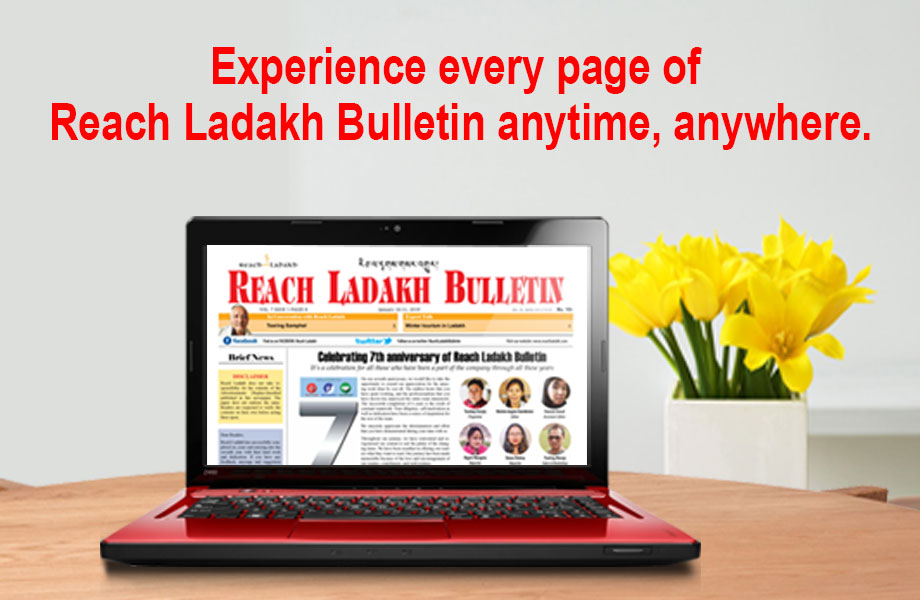 LEH :
An elocution contest in Bhoti language was held among different schools of Leh on July 2 at Lamdon School, Leh. It was organized by Lamdon School in collaboration with Culture Academy Leh.
The competition was held under three different categories which include speech, poetry, and skit. A total of eight schools participated in the contest. The contest was judged by 3 judges, Jamyang Tsering Namgyal, Gen Konchok Paldan and Mipham Otsal.
Ishey Tundup, Principal, Lamdon Model Senior Secondary school said "Today many schools conduct various competitions in English and Hindi which boost the confidence level among the students. Consecutively it is very important to carry out various other competitions in Bhoti language also to make student habitual in using the language as well as promoting the language."
He stressed on every school irrespective of Government and private and everyone to take responsibility in making the student understand and excel in our own languages along with different other languages.
Jamyang Tsering Namgyal, Councillor, Martselang emphasized in conducting such activities in different schools as it will create interest in the student to learn and understand Bhoti. He said this will also help in promoting and preserving our language by making use of the language more in our day to day life.
"Preservation of culture and being cultured does not mean wearing traditional attire, it is more of using and encouraging young people to use local dialect spoken in different parts of the region in our day to day life and keeping safe for the future generation", he added.
Mipham Otsal, Director , Ladakh Theatre Organization strongly stressed on the need to promote and understand the importance of culture and language of Ladakh which is losing its identity in the blindly development of Ladakh.
Tsewang Paljor, Special Officer, J&K Culture academy said such initiative or contest at different school for the promotion of Bhoti language should be carried out in different schools.
Colorful cultural programme was also showcased and certificates were distributed among the winners and participant.
In total of all three categories of the programme, the third position was bagged by Druk Padma Karpo School and Lamdon Model Senior secondary School, Leh , the second position was bagged by Siddhartha school, Stok and the first was bagged by Mahabodhi Residential School.