Election Authority notifies Special Summary Revision of Electoral Rolls
By
Reach Ladakh Correspondent
Leh, Aug 20, 2020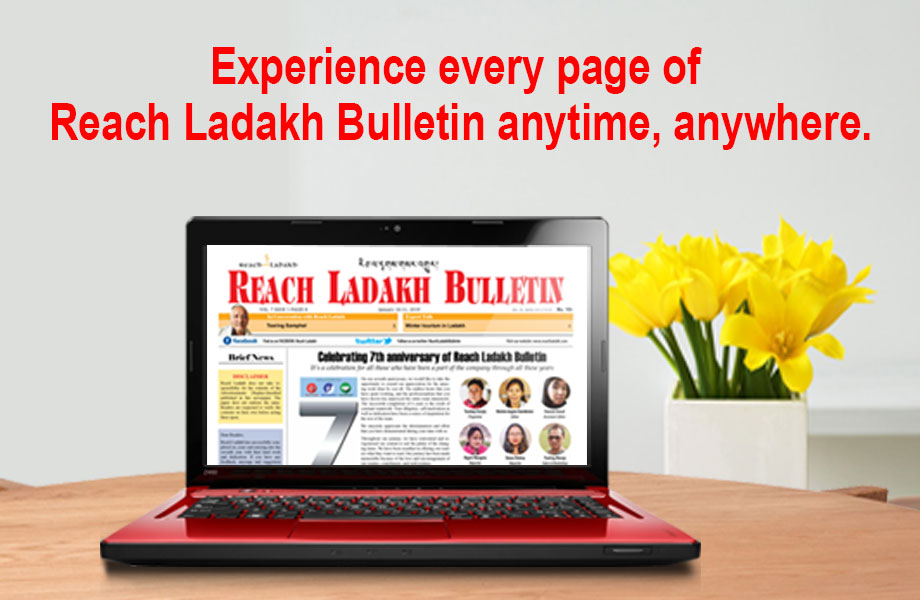 Leh :
Election Authority issued a notice regarding special summary revision of electoral rolls with reference to 01-01-2020 as qualifying date for the conduct of General Elections of the LAHDC, Leh.
 
The notice reads as in pursuant to the Secretary Election department, UT, Ladakh vide his letter No. Secy/Election/UT/LAHDC/2020/9993-96 dated:- 14-8-2020 and in view of the forthcoming General Election to 6th LAHDC, Leh Election, 2020, has notified the Special summary revision of Electoral Rolls with reference to 01-01-2020 as qualifying date in all polling stations of the 26- Constituencies, LAHDC, Leh as per the below-mentioned schedule:-
 
Draft publication of Electoral Rolls - 17-08.-2020(Monday); 
Period for filing claims and objections - 17.08.2020 (Monday) to 01.09.2020 (Thursday);
Disposal of Claims & objections - 01-9-2020 to 7-9-2020;
Final Publication of Electoral Rolls - 10.09.2020 (Saturday)
 
The Draft Photo Electoral Rolls -2019 will be available at District HQ/ ERO Office/ Sub Division office/ Tehsil office and Booth Level officers for the information of all concerned.
All individuals who are 18 years or above as on 01-01-2020 can get their name enrolled in the electoral rolls by filing Form 6. The person who intends to object the proposed inclusion of names or seeking deletion of names objections can fill Form 7. Electors who wish to apply for a correction to their particulars should submit Form No. 8. In case of shifting of name from one constituency to another due to change of residence, the concerned person/applicant can fill Form No. 8A and submit it before the concerned ERO through concerned BLO by or before the scheduled date mentioned above.