EC, Mumtaz Hussain inspects fish farm units in Nubra
By
Reach Ladakh Correspondent
Nubra, Jul 11, 2020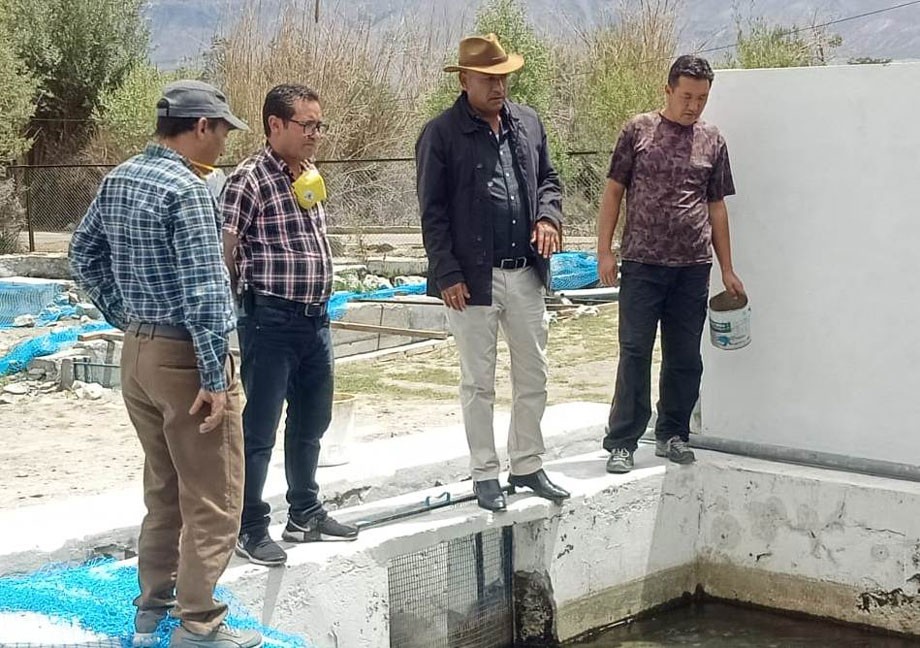 Nubra :
Executive Councillor, Mumtaz Hussain visited private fish rearing units on July 11 in Nubra valley.
It was found that the farmers of Hunder, Bogdang, Gradi, Turtuk, Tykshi, and Thang villages are raising fish and the production is increasing day by day.
Fisheries Department, Leh for the first time succeeded in breeding and producing around 5000 Trout Fish seeds indigenously.
Mumtaz Hussain lauded the efforts of the technical staff of the department for the initiative. He said that earlier, Trout fish seeds were procured from Kashmir but in the coming days, the department of Fisheries Leh will produce the Trout fish seeds indigenously in Leh itself. He said that this will help in meeting the seed requirements of Leh district.