EC Agriculture stresses to implement Mission Organic Development Initiative in Leh
By
Reach Ladakh Correspondent
Leh, Aug 02, 2019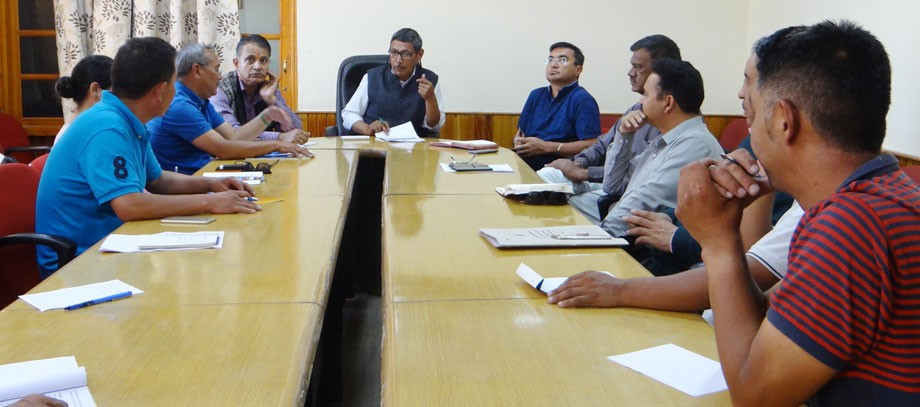 Leh :
To discuss on project report for Mission Organic Development Initiative (MODI) Leh, a follow-up meeting of allied departments was held on July 30. 
Phuntsog Stanzin, Executive Councillor for Agriculture, Hill Council, Leh chaired the meeting.
He informed about the assurances given by Minister for Agriculture GoI N.S. Tomar, and MoS Fisheries, AH&D Sanjeev Kumar Balyan to support the project during a meeting held recently.
Phuntsog Stanzin stressed on the compilation of final Detailed Project Report for submission at the centre level. Also, he urged to form an expert committee who will do the work of compilation of all the DPRs prepared by allied departments. 
Tsering Angchuk, District Agriculture Officer, Leh gave a detailed account of their DPR through power-point presentation. Later, the allied departments discussed in detail their points, expertise and suggestions towards proper implementation of MODI project.
Moses Kunzang, Additional District Development Commissioner, Divisional Forest Officer, officers and officials of Agriculture, Animal and Sheep Husbandry, Soil Conservation, Command Area, SKUAST, CAZRI and DIHAR were also present.