Dy Chairman reviews new projects of Handicraft & Handloom department, Leh
By
Reach Ladakh Correspondent
Leh, Jun 05, 2020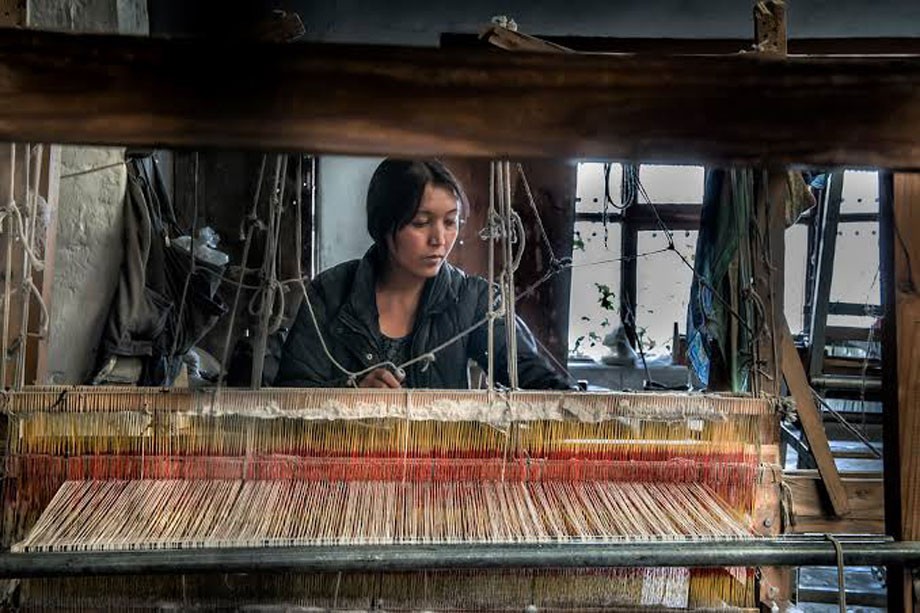 Leh :
Deputy Chairman, Hill Council, Leh, Tsering Sandup reviewed the execution plans of projects approved under SDP, State sector, and Capex Budget 2020-21 in Handicraft and Handloom sector on June 5.
The meeting was attended by A.D Handicraft Leh, Sonam Gyurmet; Superintendent Handloom, Leh, Rinchen Namgyal, and Architect engaged for designing the craft market in Leh.
Tsering Sandup highlighted the importance and need of a craft market in Leh for traders as well as for tourist attraction to boost local handicraft and handloom products. He said that to provide modern marketing facilities to the artisans of Ladakh, Hill Council is trying best to construct a craft market n the premises of Handicraft & Handloom department, Leh.
He informed the approval of ₹ 65 lakh under Capex Budget 2020-21 in the first phase for the construction of the market. He said that the architect is already engaged and the design with traditional touch with modern facilities is at the approval stage.
Major projects under SDP, State Sector, and Capex Budget 2020-21 were also discussed.