District Congress Committee condemns raise in rates of food grains under NFSA
Congress questions BJP about practical implications of 'Acchey Din'
By
Stanzin Dasal
LEH, Dec 14, 2016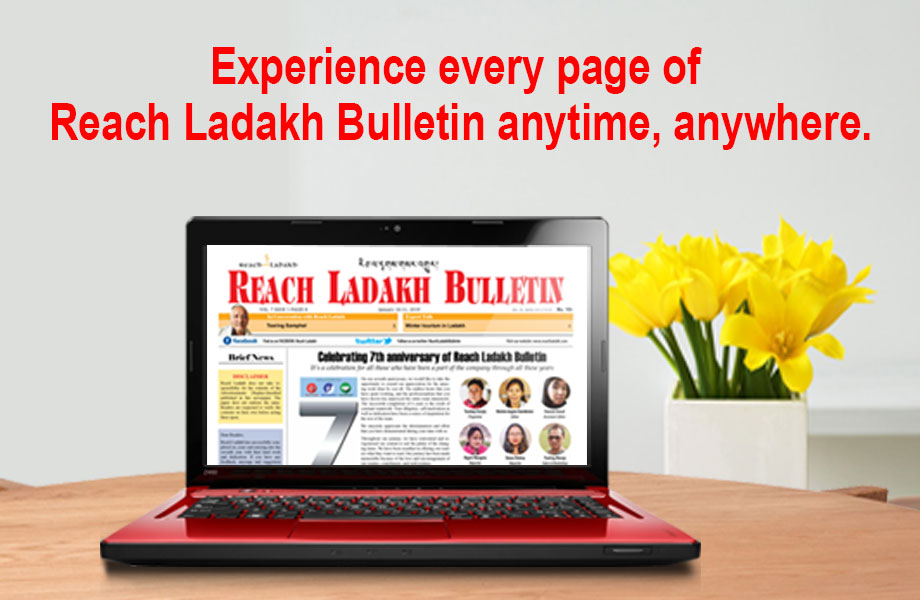 LEH :
Condemning the decision of the Government on the rise of the rates of food grains under NFSA, District Congress Committee Leh hold a press conference on December 7 at Congress office, Leh.
The Government of Jammu and Kashmir in Para 3 of Government Order no. 74-CAPD OF 2016 dated 24 April. 2016 w.e.f October 1 has raised the rate of food grains to all categories including (NPHH, MMSFES). The rates enumerated are ₹ 15 per Kg for rice and wheat from ₹ 13 per kg with equal rates applicable to the additional food grains under Mufti Mohammad Sayeed Entitlement scheme without raising the scale of the food supply.
For the priority household, the rates will remain as ₹ 2 for wheat and ₹ 3 for Rice.
Tsering Samphel, President DCC said, "Ladakh being a strategically important place and due to harsh topographical condition government despite coming with special packages and plan for the tribal population has inflicted a severe blow to every livelihood of the people."
Talking about the special food package provided by the government in addition to the one under NFSA in the neighboring tribal region like Lahaul and Spiti, Himachal Pradesh, he asserted that the present Council has failed to resist the government decision due to political incompetence and lack of interest in solving the people problems and issues.
"BJP government assurance of Acchey Din is nowhere to be seen practically on ground", he added
Rigzin Spalbar said we should understand the problem faced by such orders and scheme and most importantly everyone should be united to work for the development and betterment of the people of Ladakh.
He further added that being in the opposition the party will not only oppose but will support and cooperate if there is any plan or action for the better Ladakh but will not tolerate if the government fails to provide the facilities and provision for the welfare of the people.
Rates of food grains under NFSA/MMSEFS are as under:
S.no.
Particulars of Ration Card
Rates
Scales
1
National Food Security Act
15.00/kg
13.00/kg
3kgs/soul/month
2kgs /soul/month
2
Mufti Mohammad Sayeed Entitlement Scheme
15.00/kg
13.00/kg
3kgs/soul/month having upto six family members
2kgs /soul/month having upto six family members
3
Antodaya Anna Yojana
3.00/kg
3.00/kg
17.500/family/month
17.500/family/month
4
BPL/PHH
3.00/kg
3.00/kg
3kgs/soul/month
2 kgs /soul/month