District Administration, Leh, to provide free ration to 8000 migrant labourers, daily wagers
By
Reach Ladakh Correspondent
Leh, Mar 29, 2020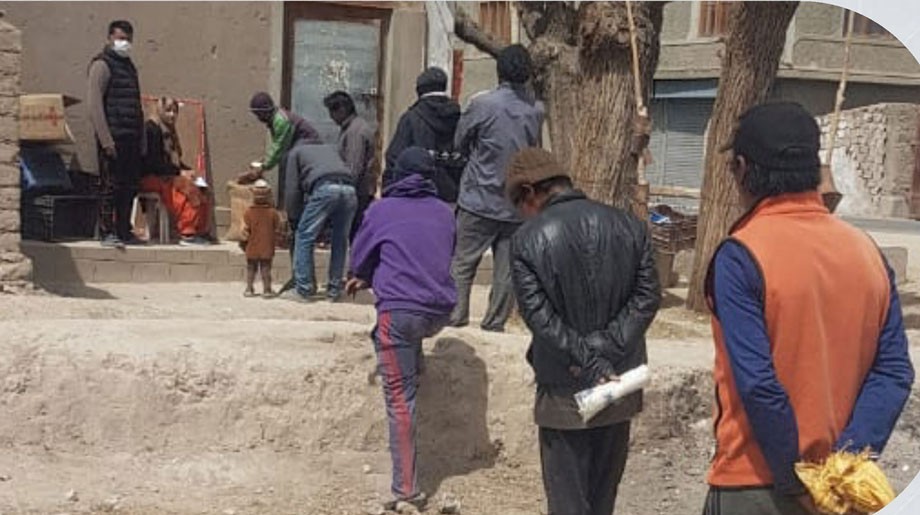 Leh :
To ensure supply of basic food items to the migrant labourers and daily wagers, District Administration, Leh has decided to provide free ration to them during the lock-down period. 
District Administration Leh has identified about 8000 labourers and daily wagers across the district, who are stranded in various parts of Leh district due to sudden lock-down.
"They will be provided with basic ration supply viz rice, dal, and cooking oil, free of cost. No one should sleep empty stomach", added Sachin Kumar District Magistrate.
 A committee has been formed under the supervision of Moses Kunzang, Additional District Development Commissioner, Leh, to formulate a proper mechanism so that this facility could reach directly to the genuine people.
 
Accordingly, the locations of these labourers have been mapped and the Sub-Divisional Magistrates have been directed to act as Nodal Officers for their respective Sub-divisions to ensure free & fair distribution of ration. 
 
To begin with, around 5000 labourers & daily wagers of Tehsil Leh are being provided with free ration as per scale of Rice - 2.5 KG/person; Dal - 1 KG/person and Cooking Oil - 0.5 Ltr/person.
 
LPG cylinders were also delivered to households across the district while as house to house delivery of ration to the labourers in many villages were also distributed in Leh district.