Dilapidated electric pole calling for replacement, authorities turn a blind eye
Repeated pleas by residents for replacing the pole had not been heard so far
By
Stanzin Dasal
MATHO, Sep 20, 2016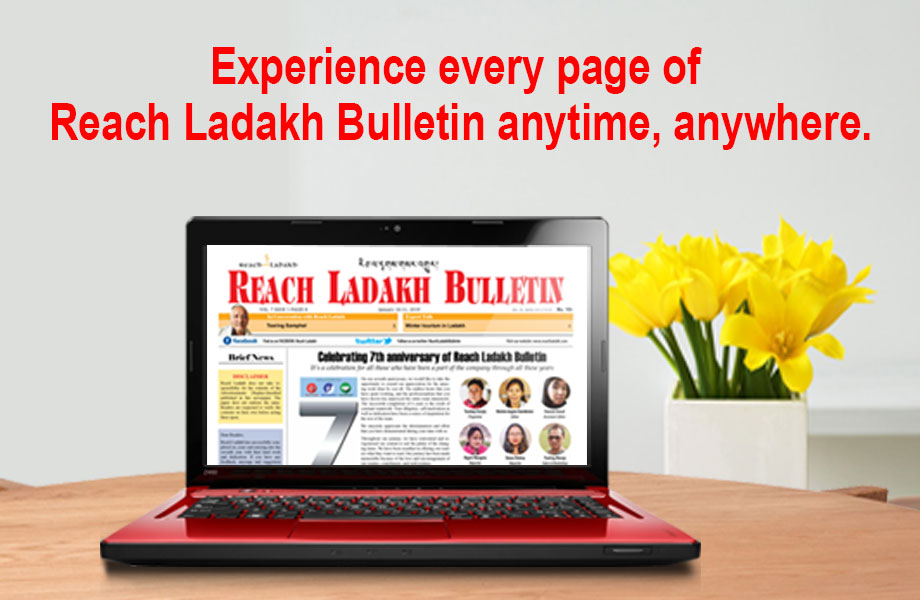 MATHO :
The old wooden poles laid down decades back in many places of Ladakh poses a big threat to the life of the people and livestock. The worn out wooden electricity poles lose it strength and can collapse anytime.
On 11 September, 10 cattle are entangled with the wires when a wooden electricity pole collapses at Nilabuk Mohalla, Matho village. The farmers show resentment against such negligence and the loss suffered by them.
Such defaced pole has been witnessed in almost every constituency, where people talks about the need to replace it.
The worn out poles, stranded conductors, dangling wires is not a new issue or rare cases, this can be seen in almost every village. It seems the PDD and District administration turned a blind eye towards such menace.
According to the Jammu and Kashmir State Electricity Regulatory Commission, the construction, operation and maintenance of the distribution lines shall be carried out strictly in accordance with the J&K Electricity Rules, 1978 and other safety standards as may be in force from time to time.
Councillor Upper Leh, Gen Lobzang Nyantak said, "I have also brought this notice several times to the department but till now no serious action has been taken up. There are many loose hanging wires and old poles which can prove fatal."
He also talks about some electrocution incidents happened in past few years.
Councilor Martselang, Jamyang Tsering Namgyal in his letter mentioned about the JEE-PDD statement on the falling down of the pole because of animal push. The question is how can a pole carrying a High Transmission Line be in such a poor stage?
Despite repeated request to replace the pole and the transmission line no action has been taken till now.
Executive Engineer, PDD, Tundup said, "We have more than 9000 wooden poles that need to be replaced. Every year 400 to 500 poles are replaced with the allotment of funds. This year we haven't received any funds thus, no pole have been replaced till now."
As reported in the Daily Excelsior on August 22, 2016, Under the scheme ₹ 100 crores Prime Ministers Special Package to improve the electricity supply system in the state, ₹1 crore for each Assembly constituency in the State will be spent under the supervision of respective District Development Commissioner, in addition to ₹1crore per district on annual basis.
Changing the defaced pole and prompt measures by the authorities at the right time will avoid many further accidents in near future.