DIHAR's celebrates 22nd Ladakh Kisan Jawan Vigyan Mela at Leh
By
Padma Angmo
LEH, Aug 10, 2015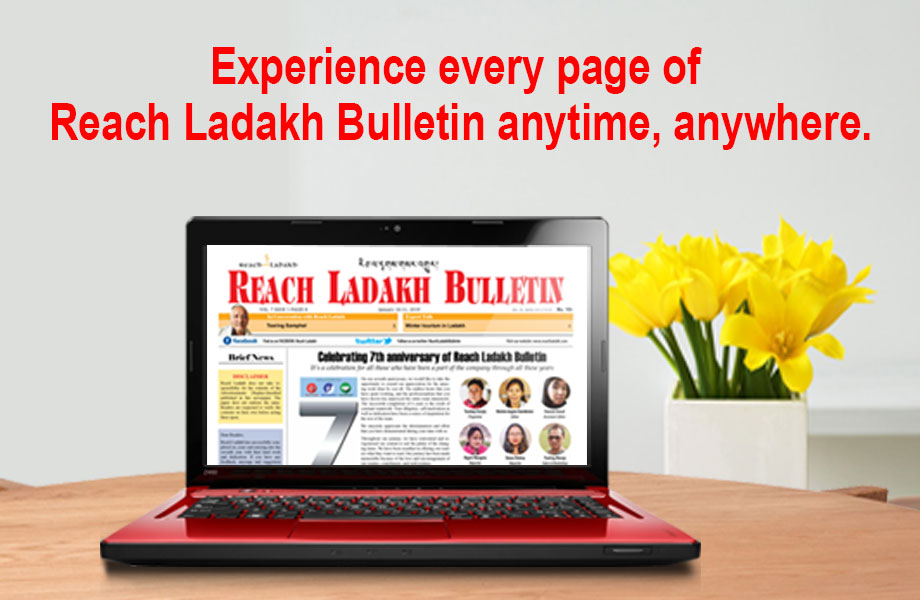 LEH :
Defense Institute of High Altitude Research, Leh (DIHAR) organized 22nd Ladakh Kisan Jawan Vigyan Mela on 8 and 9 August at DIHAR, HQ Leh.
The Kisan Jawan Vigyan Mela was inaugurated by Lt. General SK Patyal and Ms. Vandana Kumar in the presence of huge spectators.
The main objective of the Mela is to help provide appropriate platform of interaction for scientist, soldier and farmers so that they can come to understand and share problems and solutions in order to increase the yield of agriculture.
Lt. General SK Patyal, GOC 14 Corps was the chief guest, Ms. Vandana Kumar, Addl. FA Research and Development (R&D), Dr. Bhuneshwar Kumar, Director of DIHAR and other distinguished members were also present on the occasion.
Lt. Gen. SK Patyal said that that the Kisan Jawan Vigyan Mela is an important and highly popular annual event organized by DIHAR. He added that on this day all the divisions of the institute and allied department display their respective technologies in easy and understandable ways for the people.
He further said that the aim of the Mela is to boost agroforestry in this region and this is done by DIHAR every year by providing quality sapling and technical inputs for planting in army units of 14 Crops zone.
He added that to save the saplings from stray animals and anthropogenic pressures, DIHAR has provided tree guards to the army units. He also congratulated DIHAR for their R&D endeavors in this region and more specifically for organizing this year as 22nd Kisan Mela.
He wishes a great success and assures the support of 14 corps in their future endeavors so that they could also be a partner in this noble cause.
Dr. Dorjey Angchok, Researcher of DIHAR asserted that Defense Institute of High Altitude Research (formerly known as Field Research Laboratory) is only one of its kind, situated at an altitude of 11,500 ft having core competence in cold arid agro animal research.
He said that this laboratory was established in 1962 and was the brainchild of first Prime Minister, Pandit Jawaharlal Nehru. He also said that the laboratory through its pioneering R&D has brought about a perceptible, qualitative and quantitative change in agriculture, animal husbandry and in the flora and fauna of Ladakh.
He further added that the basic mandate of the laboratory was to boost the local availability of fresh food items such as vegetables, fruits, milk, meat etc. for the troops deployed in this sector through local farmers by developing sustainable technologies through research and development programmes.
"To realized the vision of achieving food security and self-sufficiency in fresh food items for the people of Ladakh, military and paramilitary deployed in Ladakh region, DIHAR has developed many products like multivitamins, Sea-buckthorn beverage (Leh Berry), Research & Development Organization (DRDO) herbal tea, Herbal antioxidant supplements, Herbal Appetizer, Sea-buckthorn soft gel capsule, Apricot Juice etc." he said.
At the outset, the welcome speech was conducted by Dr. Bhuneshwar Kumar.
Since years, this Mela is being celebrated and has grown in scope and standard. It has become an important event in Ladakhi calendar.