DIHAR organises meeting on improving agriculture sector in Ladakh
Focuses on making the region self-sustainable
By
Kunzang Chorol
LEH, Dec 05, 2016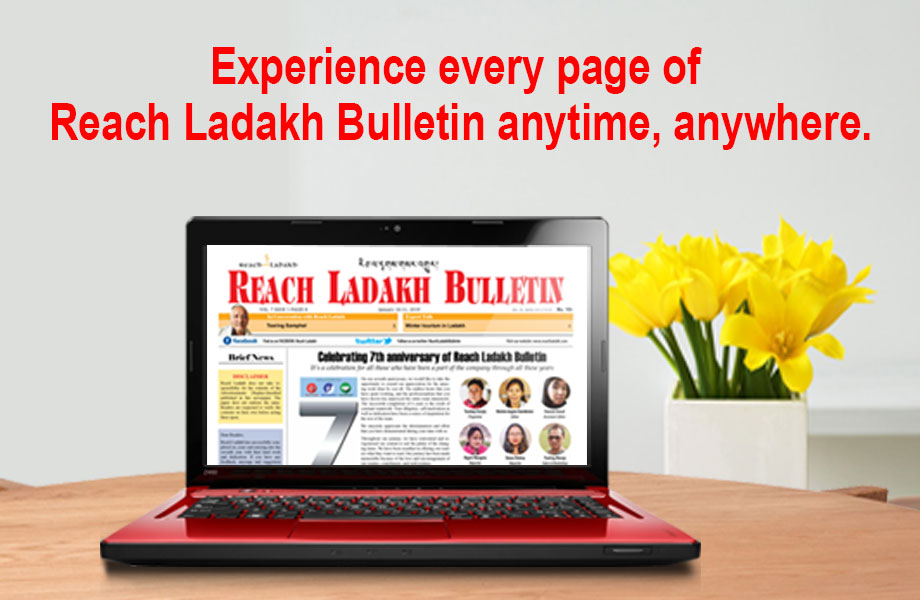 LEH :
To review and share the development, techniques, methods and the problems being faced in the field of agriculture in Ladakh region, one-day agriculture development stakeholders review meet, 2016 was held on November 19 at the conference hall of Defence Research Development.
The meeting was organized by the Defense Institute of High Altitude Research, DIHAR and was attended by heads, technical staff and scientists of Agriculture and Horticulture Department, Sher-e- Kashmir University of Science and Technology (SKUAST), Leh, Krishi Vigyan Kendra, Leh and Central Arid Zone Research Institute (CAZRI), Leh and many others.
Bhuvnesh Kumar, Director, DIHAR Leh said, "We organize stakeholder review meeting twice in a year thus, becomes a platform to share the different works, methods, and techniques which the different departments are using in the field. This benefit all to develop agriculture sector of Ladakh in a better way."
"Our main objective of this meeting is to discuss on how to improve the agriculture of Ladakh to make the region self-sustainable," he added.
Tashi Tsetan, Chief Agriculture Officer said, "Different ideas, techniques, and experiments are being shared by the scientist, researchers on how to yield good crops and which types of methods are beneficial for the farmers. So it is fruitful for all the staff who works in the different field of agriculture to get new ideas and method to work in a more innovative way."
The presentation was presented by Dr. T Stobdan, Scientist, DIHAR, Dr. Vikas Gupta, Scientist SKUAST, Leh, Dr. Raghuvanshi, Officer Incharge CAZRI, Leh, Tsewang Phuntsog, Chief Horticulture Officer, Leh and Tashi Tsetan, Chief Agriculture Officer on different topics.
In the meeting, various important issues and techniques for different crops were discussed by scientist and staff of different agencies.