Delegation of Ladakh Chamber of Industries meets Lieutenant Governor 
By
Reach Ladakh Correspondent
Leh, May 16, 2020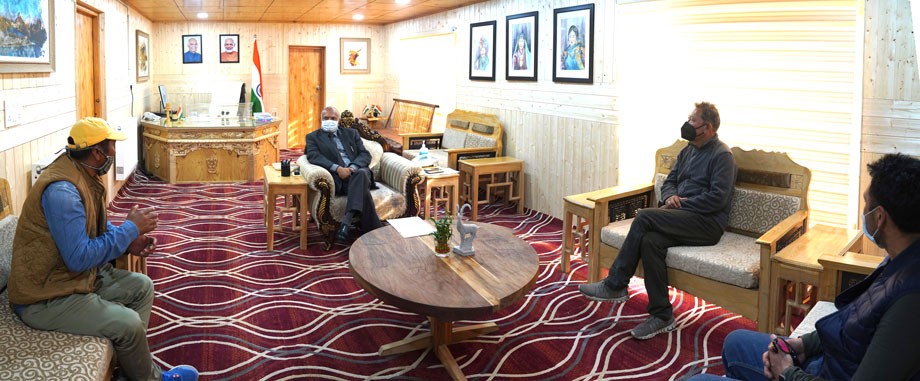 Leh :
A delegation of Ladakh Chamber of Industries met Lieutenant Governor, R.K. Mathur on May 16.
They highlighted various issues faced by the Micro, Small & Medium Enterprises (MSME) of Leh and Kargil.
The delegation requested R K Mathur for the upliftment of the MSME sector and some safeguards by reviving SICOP (J&K Small Scale Industrial Development Corporation). Also, they asked for an alternative to participate in tendering above ₹1 lakh for units registered with DIC of respective districts in Ladakh and to separate local MSME manufactured items from the civil works and to exempt their purchase through GEM.