Delegation demands use of Bhoti language in Educational institutes, UT administration
By
Reach Ladakh Correspondent
Leh, Jul 29, 2020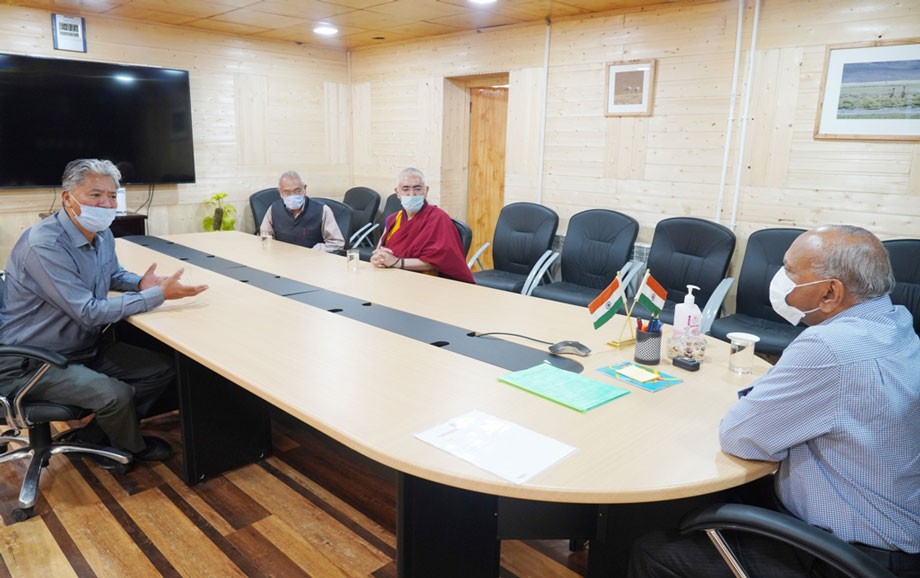 Leh :
A team of delegation from Ladakh Buddhist Association, Ladakh Gonpa Association, and Ladakh Cultural Forum put forth demands related to Bhoti language and its use in educational institutions and UT Administration during a meeting with Lieutenant Governor, R K Mathur on July 29.
The delegation requested creation of an independent faculty of Ladakh Studies with a focus on Bhoti language at Ladakh University and to implement teaching in mother tongue at primary level schooling as per National Education Policy in Ladakh along with introducing innovative teaching methods. They also highlighted the importance of ensuring Bhoti interpretation provision in different sectors of UT Administration for the convenience of common people and effective governance.
 
Acknowledging the need to preserve and promote the Bhoti language as an integral part of the rich cultural heritage of Ladakh, R K Mathur assured to consider their proposal.
 
Meanwhile, a delegation led by LBA and Senior Buddhist Advocates of Bar Association, Leh also requested certain amendments in Ladakh Buddhist Succession to Property Act.