DC Santosh chairs DTF meeting on Measles-Rubella elimination in Kargil
By
Reach Ladakh Correspondent
Kargil, Nov 29, 2022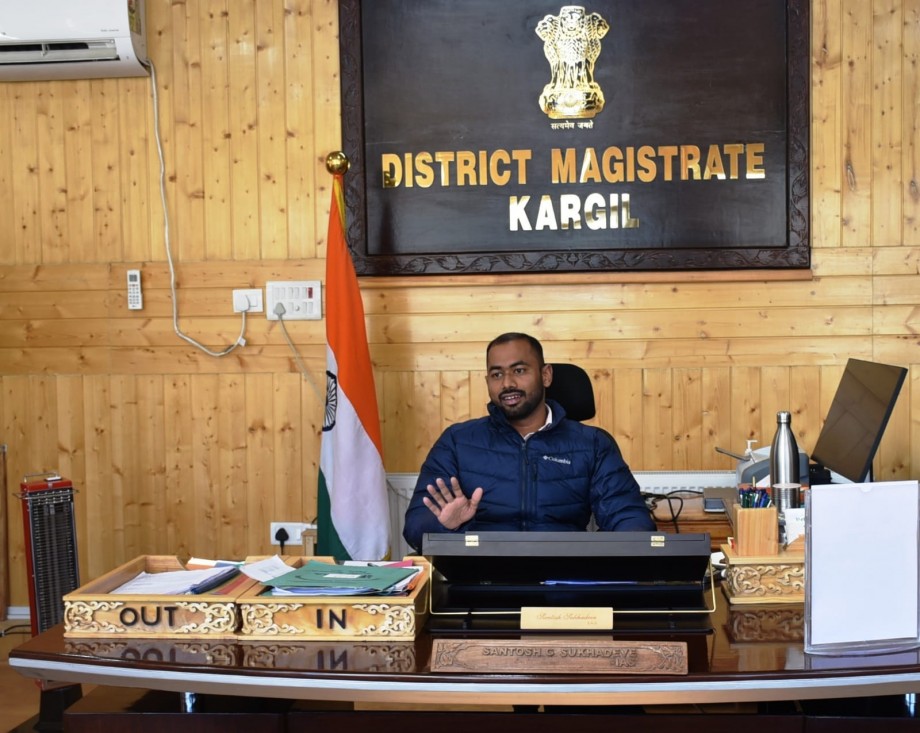 Kargil :
To give impetus to the progress towards Measles-Rubella elimination in the district, Deputy Commissioner/CEO, LAHDC, Kargil, Santosh Sukhadeve chaired a meeting of the District Task Force (DTF) on November 28.
The meeting was attended by the Program Officer ICDS, Chief Education Officer (CEO), District Panchayat Officer (DPO), Incharge CMO and Block Medical Officer (BMO), District Immunization Officer (DIO) and representative of Baqaria Health Clinic Kargil.
During the meeting, issues about planning, reporting, communication, and elimination strategies of the MR vaccination campaign in the district were discussed. A discussion was also held on the implementation of a road map formulated by the government for MR elimination from the country by 2023.
DC directed the health functionaries of the district to take all possible measures and focus on MR elimination in the district. He stressed the active participation of educational institutions, ICDS, and PRI members in spreading awareness and sensitizing students about MR.
The concerned department was asked to organise health programs in schools and Panchayats to spread awareness about MR disease, its preventive measures, and treatment. He also directed the concerned officers to adopt multipronged interventions to identify the target and to control the disease at the right time.
The DC also highlighted the importance of acquiring complete knowledge about the preventive measures for Measles-Rubella disease and instructed the officers to identify target groups, conduct surveys, and prepare separate plans for vulnerable groups. He instructed them for a committed effort to achieve the objective of the campaign i.e to rapidly build up immunity for both Measles and Rubella diseases and ensure that all the children receive the MR vaccine during the campaign.
A powerpoint presentation was also presented in which the progress of immunization on Measles-Rubella in a different village of district Kargil was displayed. The presentation showed numerical data of district and block-wise surveillance indicators in UT Ladakh and block-wise Measles incidence in Kargil in 2022.
The Incharge CMO informed the meeting that most of the people migrate from their permanent residence and settle in the main town of Kargil. She requested more staff to approach the target group on time.
The Deputy Commissioner gave a patient hearing to the request and instructed the incharge CMO to record entries of vaccinated children to avoid duplicacy. He also assured to hire staff for the same.