DC Leh reviews status of Aadhar enrolment and updation progress
By
Reach Ladakh Correspondent
Leh, Nov 23, 2022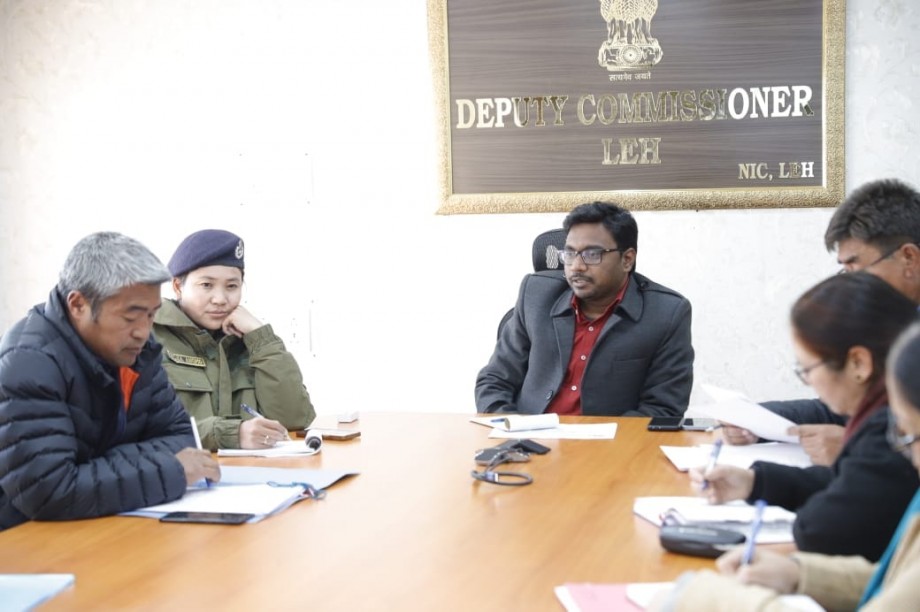 Leh :
Deputy Commissioner, Leh, Shrikant Balasaheb Suse convened a meeting of District level Aadhaar Monitoring Committee and reviewed the status of Aadhar enrolment and updating in the district with all the concerned departments.
 
Assistant Manager, UIDAI, Leh, Stanzin Dhonsal presented a detailed report on the ongoing Aadhar enrolment camps and the status of overall live Aadhar enrolment in the district under various categories.
 
DC Leh stressed that the progress of Aadhar enrolment of children between 0-5 years must be improved in the coming days and instructed Project Officer ICDS to monitor progress in the target population of 0-5 years by notifying schedule of project-wise camps in coordination with the public representatives, Indian Postal Payment Bank, Leh, and other enrolment agencies.
 
He also reviewed progress achieved regarding enrolment and biometrics updating in the ongoing camps which are being held in different schools and rural blocks.
 
It was informed in the meeting that two Digital Vans having VSAT facilities have been deployed in areas without tele connectivity so that public can get hassle-free Aadhaar services.
 
DC Leh also directed the Lead District Manager and Zonal Head, J&K Bank to ensure that the public/people are not denied Aadhar-related services at any of the operational centers at banks irrespective of age groups.
 
Action plan for intensive IEC activities regarding Aadhar Services was also discussed in the meeting.
 
Director, UIDAI Regional Office, Chandigarh made a presentation on details of Aadhaar authentication and offline verification using QR code and strategies to improve saturation in Aadhaar.
 
Director UIDAI Regional Office, Chandigarh; District Programme Officer, ICDS, Leh; Chief Medical Officer, Leh; Dy. SP DAR, Chief Education Officer, Leh; Zonal Head, J&K Bank; Lead District Manager, SBI, Leh; Representatives of IT Department; Post Office; India Post Payment Bank Leh and BSNL attended the meeting.