DC Kargil reviews medicare facilities at Community Health Centre, Padum
By
Reach Ladakh Correspondent
Kargil, Aug 02, 2019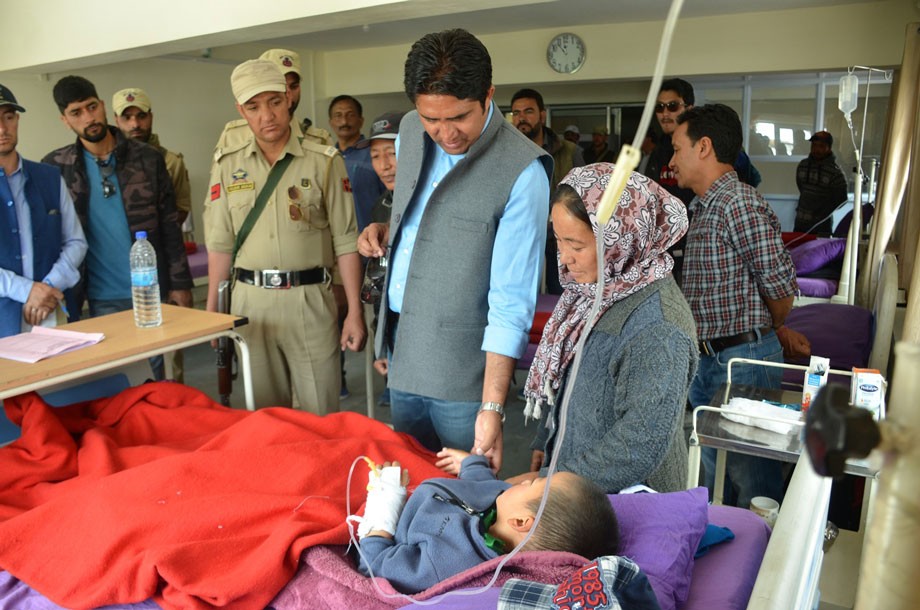 Kargil :
While taking stock of the facilities at Community Health Centre, Padum, Baseer ul Haq Choudhary, DC discussed issues related to the development of the hospital and up-gradation of the existing health facilities with the hospital management on August 1. 
He inspected different wards and sections of the hospital including the Out Patient Department (OPD), Wards, Casualty Block, Dispensary, Labour Room, General Drug Store, X-ray Room and others.  Also, he enquired about the status of the healthcare facilities being provided to the patient undergoing treatment at the CHC. 
He asked the doctors on duty to ensure the best possible medical attention.
While inquiring about the status of patients treated in the General OPD, Baseer ul Haq Choudhary instructed to maintain the record of patients in computerized form. Also, he stressed on proper maintenance of records regarding the issuance of medicines to patients visiting the health institution.
While responding to the demand for a hematology analyzer and CVT for Dental Section and other related demands, he assured due consideration and necessary steps would be taken accordingly. 
Dr Ibrahim Khan, Chief Medical Officer, Kargil was instructed to issue Autoclave for Minor OT section within 2 days besides also to ensure dental material for root canal treatment and filling available in due course of time.
Baseer ul Haq asked the health functionaries to discharge their allotted duties with utmost dedication and commitment in providing best possible healthcare facilities to the public.
Meanwhile, he also took stock of the pace of work on the construction of Operation Theatre (OT) section of CHC Zanskar. It was informed that the Central Heating Room of the OT section has been completed at a cost of ₹62 lakh while work on the OT block is being carried out in full swing. 
Concerned engineers were directed to complete the remaining work within the stipulated time well before the onset of the winter season. Also, he stressed on proper maintenance of quality and quantity parameters in the execution of the project.