DC convenes meeting to enhance women self-help group's income
By
Reach Ladakh Correspondent
LEH, Apr 14, 2016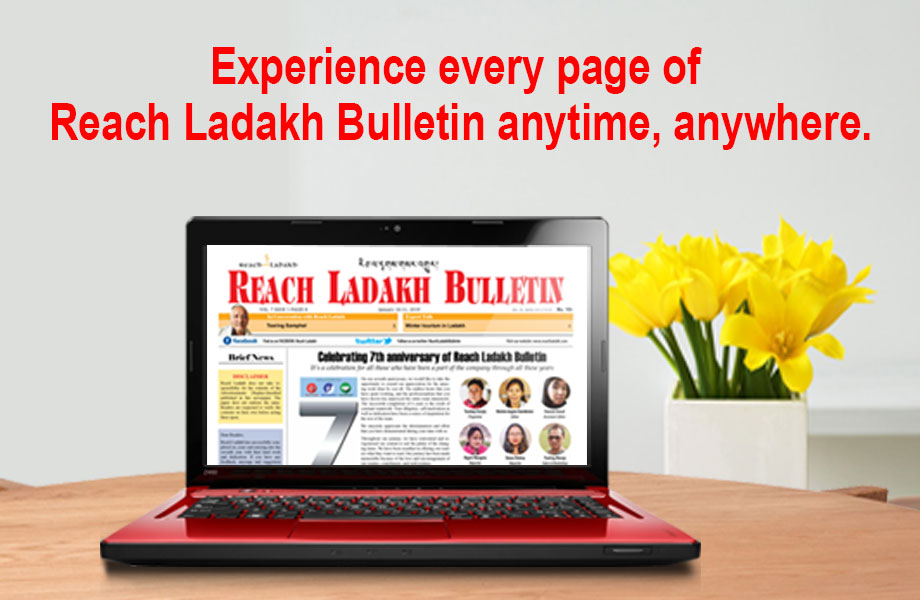 LEH :
A preliminary meeting was convened to enhance the income of women self-help groups by enriching their skill on April 12.
Deputy Commissioner Prasanna Ramaswami chaired the meeting along with the representatives of Women Alliance, Leh, Self-help groups and heads of Handloom, Handicraft, Sheep Husbandry, JK Khadi Board, Cooperative, Social Welfare, Dy Dir Pashmina Farm, Secretary Pashmina Cooperation, AO Leh and Program Coordinator TATA Trust.
Highlighting the objective of the meeting, DC said that there is huge potential in the field of handloom and handicraft for the women self-help groups in Leh district considering the high quality of its raw material and the uniqueness of its products.
"In order to tap this opportunity, the district administration is committed to boosting this sector by providing all sorts of financial, technical, training support, exposure tours, and skill development to interested women of self-help groups. And an idea of forming one cooperative marketing association of women self-help groups for forward and backward linkages to ensure marketing facilities and certification of local product to be done as Ladakhi brand", added Prasanna Ramaswami.
He further added that this initiative of district administration is focused exclusively on women population of the district for their upliftment, skill up gradation and to ensure their economic sustainability and make them self-sufficient in the long run.
The representatives of SHGs and women alliance in common voice expressed the need for skill up gradation in product finishing to compete in the market.for which the DC gave full assurance of all sort of training locally or outside Ladakh.
The success of the plan would depend entirely on the interest, commitment and hard work of the SHGs and stressed upon them to organize their talents and skills through proper networking and planning.