Dalai Lama to teach Shantideva's Bodhicaryavatara in Dharamsala
By
Reach Ladakh Correspondent
DHARAMSALA, Apr 29, 2016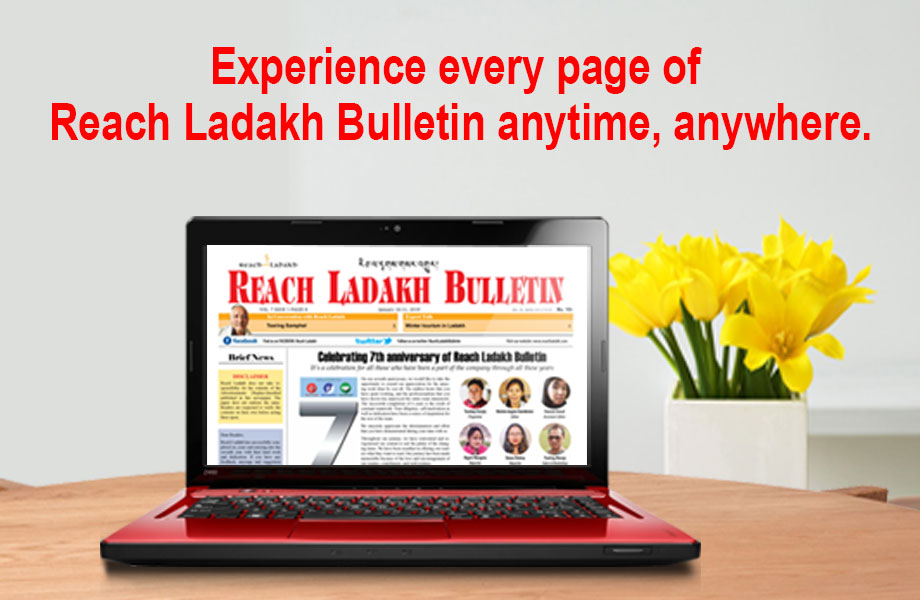 DHARAMSALA :
His Holiness The Dalai Lama to give teachings to the Indian Sanghas, the fifth in the Nalanda Shiksha series, from June 7th to 9th in the main temple (Namgyal Monastery), McLeod Ganj ,Dharamsala.
Nalanda Shiksha is an informal collective of Indian Buddhist Sanghas. Since 2012, every year these teachings by His Holiness have been organized in Dharamsala, Bombay, Sankisa (U.P.),
This year the teaching will be based on the 4th, 5th and 6th Chapters of Bodhicaryavatara (The Way of the Bodhisattva) by Śantideva, the great Indian Buddhist Master. These three chapters in the text focus on "Bodhichitta-apramāda," "Awareness", Samprajanyarakșaņa, "Vigilance", and Kşanti pāramitā, "Patience" in the cultivation of the Buddhist path.
The review sessions covering the day's teachings will be conducted after the conclusion of the teachings in the afternoon in English and Hindi by experienced and qualified teachers.
The participants have to register online. Registered participants will get preferred seating in the teaching hall.