Cultural fest ends on a vibrant note
By
Kunzang Chorol
DISKETSAL, Jul 19, 2016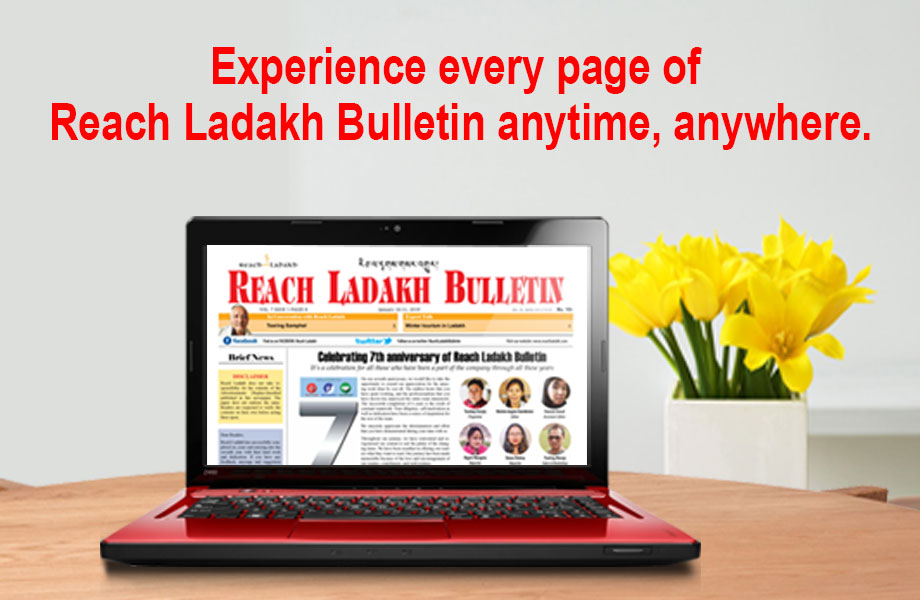 DISKETSAL :
One-day culture affairs program was organized by Education Department Leh in collaboration with J&K Cultural Academy Leh on June 12 at Diskitsal Community Hall, Housing Colony Leh.
Tsetan Angchuk said after a meeting with teachers of some school we decided that we will organize a day of culture and tradition of Ladakh at Govt. school Housing Colony. The teachers took keen interest to celebrate this day and decided that Ladakhi cuisine will be served for the guest and students.
Dr. Sonam Dawa, CEC chief guest said, "I am very happy to see that the teachers had taken steps to teach the students about our culture. Similarly, in council, we have decided to wear Goncha once in a week, the system will be passed it on to our next council".
"In the next General Council meeting, I have a plan to set a specific fund to work for the preservation of our culture and tradition. If this succeeds than equal cooperation is needed to sustain our tradition and to develop it," he added
Padma Shree awardee Morup Namgyal detailed about the Daman and Lhargna. He said that there are different tune of drum and flute for a different person according to their dignity and profession. As everything depends on upon male and female in this world, there is also male and female in Daman, Dhum (male) and Tum (female).
Showing a keen interest in imparting the knowledge of our culture and tradition, he requested the teachers to invite him to their school.
Tsewang Paljor, special officer, Cultural Academy Leh said that teachers play an important role in shaping the future of Ladakh. Likewise protecting the Ladakhi culture and language can be handed over to the students by teachers.
Speaking about the attire of Ladakh and its numerous benefits, he said, "people will think hundred times before indulging into bad things after wearing Goncha because it has such a pride in itself. You should notice there are 5 fold in men's Garment Goncha which resembles Tsultim Ngarna which means five Principles of Buddhism."
Sangeet Natak Awardee, Mipham Otsal, Kunzes Dolma, Education Planning Officer Leh, Councilors and many other dignitaries were present.
The day highlighted on the
•
Preservation of folk songs and dance.
•
We should realize the bad impact of modernization.
•
Offices and institution should set the day for wearing Ladakhi traditional attire or Goncha like Cultural Academy and Radio Station Leh have started.
•
The best dress in central Asia is the traditional women attire or the Goncha of Ladakh.
•
Men Goncha has five fold which resemble Tsultim Ngarna which defines the moral and kindness of people.