Council model school Alchi gets new school bus with funds donated by MP and Councillor
Enrolment of students rises from 4 to 30, says Lobzang Sherap, Councillor, Khaltse
By
Kunzang Chorol
LEH, Dec 14, 2016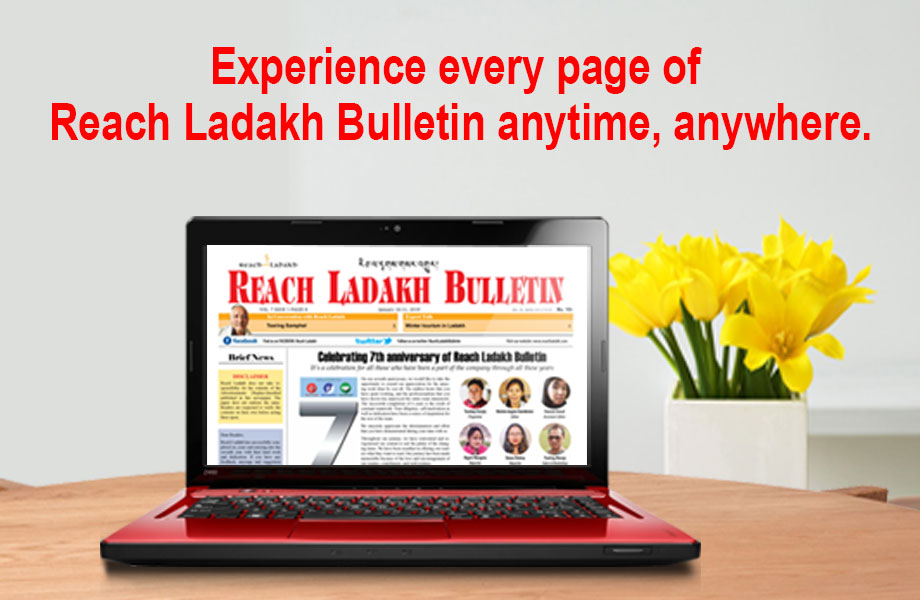 LEH :
Council Model school Alchi gets a new school bus financed by MP Thupstan Chhewang through MPLAD (Member of Parliament Local Area Development) fund and councillor CCDF. The bus was flagged off by CEC, Dr. Sonam Dawa on December 10 at Council Secretariat, Leh.
Lobzang Sherap, Councilor Khaltse said, "The Govt. Middle school of Alchi was in a turndown condition with only four students when I came as a councillor, we called a meeting with the parents and Drukling Tsogspa and decided to develop this school. At the first season of this year, it was adopted as a council model school and with the support of Drukling Tsogspa Alchi, the school soon increased the enrolment of students."
He appreciated the cooperation made by CEO, Leh, ZEO Khaltse and ZEO Saspol for making this school successful and thanked MP Ladakh for the school bus fund.
"MP Thupstan Chhewang under the scheme of MP Local Area Development donated ₹ 10 Lakh and I have donated ₹ 1.77 Lakh from my CCDF fund for the new school bus," he added.
After the school adopted as a model school, many of the students have selected in different field Kunzes Dolma scored the first position in the Mega Talent Hunt- Khaltse block, Phuntsog Angdu was selected for Sainik School Srinagar, Manasbal and in this year annual examination result the top student in Khaltse block are from this school.
He appreciated and expressed gratitude to the headmaster, teaching staff of the school and the President and members of Drukling Tsogspa for their efforts and hard work in transforming the school into a new height.
The Drukling Tsogspa is an association who work for proper running of the school and supported in the developmental works for the school with the help of parents.