Conference on 'Solar Housing for Carbon Neutral Ladakh' to be held on August 6&7 at HIAL
By
Reach Ladakh Correspondent
Leh, Aug 04, 2022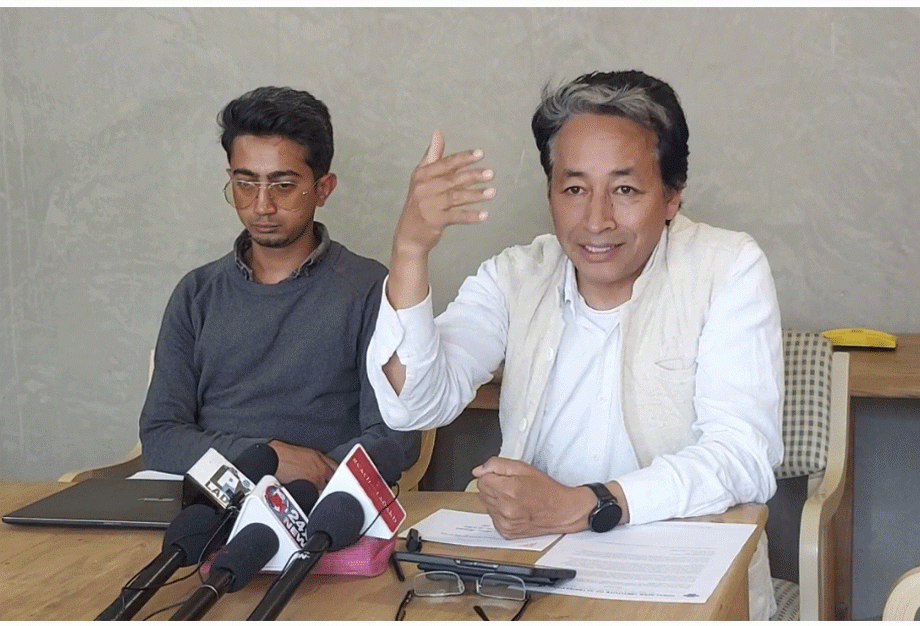 Leh :
The Himalayan Institute of Alternatives, Ladakh (HIAL) is hosting a two-day conference on 'Solar Housing for a Carbon Neutral Ladakh' on August 6 and 7 at the HIAL campus in Phyang.
Briefing about the two-day conference, Sonam Wangchuk, Founding Director of HIAL said that the conference will be focussing on sharing the findings and recent research on passive solar heated houses to achieve the Prime Minister's vision of a Carbon Neutral Ladakh. 
The conference will also provide an opportunity for local people to learn about the importance of passive solar heated building and techniques, he added.
On August 6, there will be an open town hall session and solar buildings tour at HIAL for the local public. The session is scheduled at 01:30 pm at the HIAL's amphitheater which will provide an opportunity for all to learn about the passive solar heated (PSH) building construction techniques, its prospects, and problems from local stakeholders like trained solar house builders and contractors.
Chief Executive Councillor (LAHDC Leh), Advocate Tashi Gyalson would be attending as the Chief Guest of the conference.
The event will host an internationally renowned community of researchers and representatives of organisations such as the Swiss Agency for Development and Cooperation (SDC), The Energy and Resources Institute (TERI), University of Applied Sciences and Arts Northwestern Switzerland (FHNW), Emergent Ventures, SHiFt Studios, etc. as speakers along with key local stakeholders from both Leh and Kargil, including the Indian Army. The participants and guests will discuss key topics such as Passive-Solar friendly by-laws, financial and policy incentives, bottlenecks in training and capacity building, and other challenges.