Commissioner Secretary, EC Chandan explores tourism scopes in Shargole Block
By
Reach Ladakh Correspondent
Kargil, Aug 21, 2020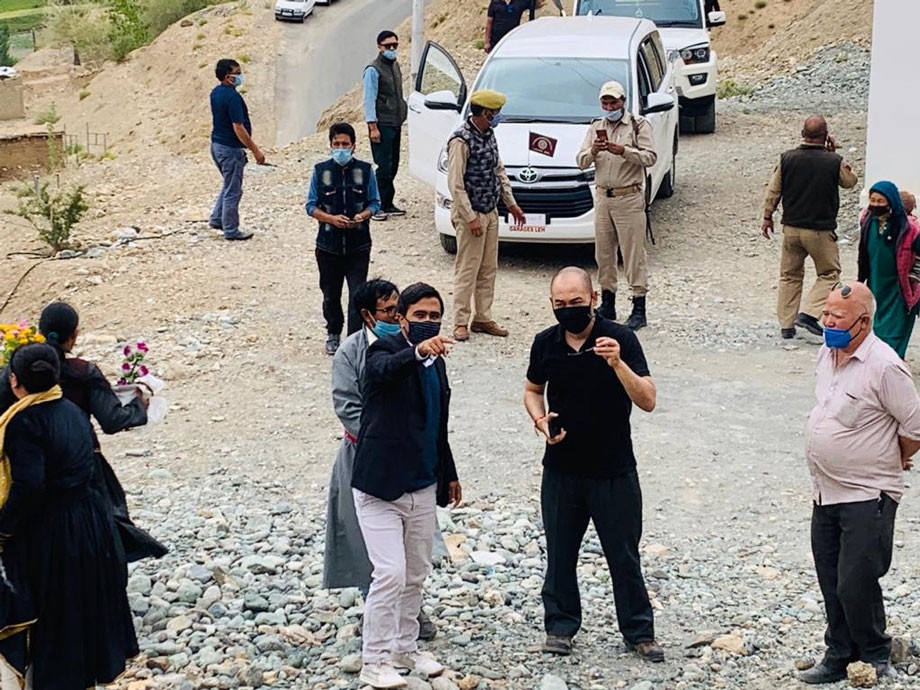 Kargil :
Commissioner Secretary, Tourism Rigzin Samphel along with Executive Councillor, Muhammad Ali Chandan explored the possibilities for promotion and augmentation of the tourism sector in Shargole Block on August 20. 
They visited tourism and heritage potential sites in the area including, Shargole Gompa, Serjing Shagaran, Karamba Khar, Serdung Rgaldanchey Gompa, Rgyal Gompa, Wakha Khar, Graveyard of Babur Khan (Wakha Cho) and other locations. Also, they visited the proposed site for the construction of the airport at Wakha, the construction site of Primary Health Center (PHC), Shargole, and discussed the work progress under various schemes.
Muhammad Ali Chandan discussed the urgent need of helipad to promote the Tourism Sector in Shargole Block with the Commissioner Secretary.
Rigzin Samphel assured that the Tourism Department, UT Ladakh will make all possible efforts to promote and uplift the tourism sector in the area. He urged the EC to submit a detailed proposal to the UT Administration regarding the construction of a helipad and other major projects for the upliftment of tourism sector in Shargole Block so that the proposals could be approved and necessary funds are released accordingly.
Various public delegations also met the EC and the Commissioner Secretary and put forth their grievances and demands.