Coaching classes for IAS, KAS examinations begins in Kargil
By
Reach Ladakh Correspondent
Leh, Jul 06, 2019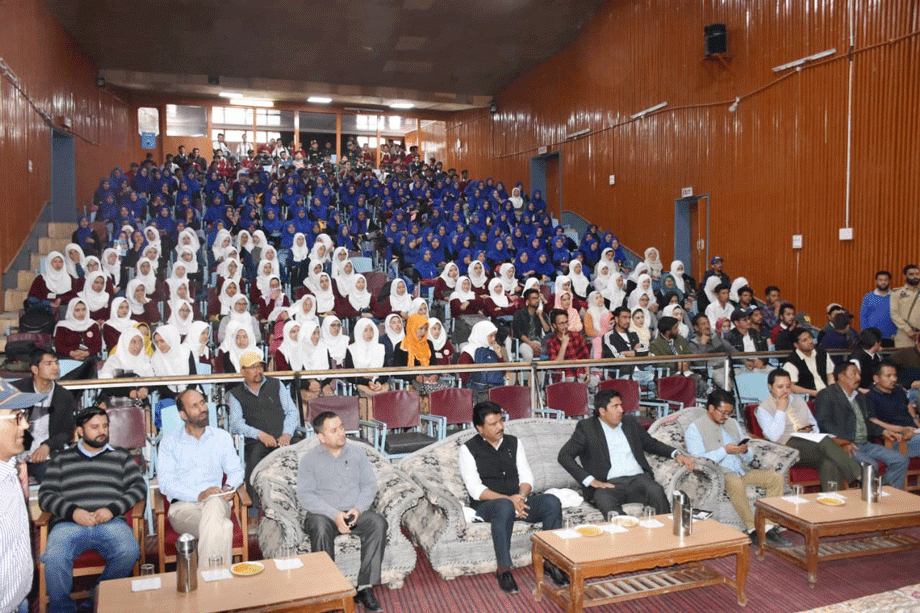 Leh :
The coaching classes for IAS, KAS and allied examinations through the Centre for Competitive Exam, Guidance and Counselling was formally inaugurated by Feroz Ahmad Khan, CEC, Kargil at auditorium hall Kargil on July 2.
The six months course is being run by the Centre for Competitive Exam, Guidance and Counselling which is an initiative of the District Administration Kargil and SCPC Government Degree College Kargil.
CEC expressed hope that the course will help in providing the right platform and guidance for the young aspirants of competitive exams to pursue well planned and systematic preparation. 
Baseer-ul-Haq-Choudhary, DC Kargil urged them to strive hard to achieve positive goals in life.He said that there is no dearth of talent in the youngsters of Kargil but the need of the hour is to hone this talent through proper guidance.
The preparatory classes being run during the six months course will include classes on General Studies (Polity, History, Economics, General Science, Environment, Current Affairs and General Knowledge), Civil Services Aptitude Test, Interview Skills, English Comprehension and Essay Writing. Classes will be conducted by competent resource persons and Civil Services exam qualifiers. 
Library facility with books, newspapers, periodicals and study material will also be provided besides regular test series and mock interviews will be held during the course. There will be classes on special personality development classes on etiquettes, self-presentation, leadership skills, confidence building, positive thinking, mannerism and management skills also form an integral component of the course. 
100% attendance is mandatory for the candidate to continue the coaching classes. 
Components of pedagogy like learning by doing, active participation and taking action and activities like expert talks, group activities, presentations, project work, exposure visits, aerobics and meditation have also been incorporated to provide the aspirants all-inclusive teaching and grooming mechanism.