CM inaugurates Singhey KhababFestival
By
Hajira Bano Balkhang
Shey, Jun 13, 2015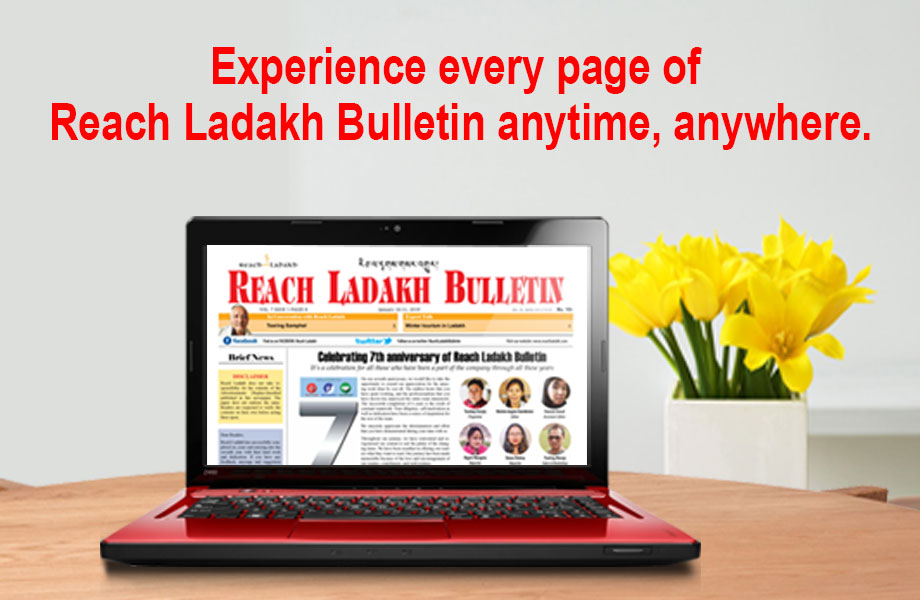 Shey :
The three-day annual Sindhu Festival 'Singey Khababs Festival' was inaugurated at Sindhu Ghat Shey Smanla on 12 July. CM Mufti Mohd Sayeed was the chief guest of the occasion.
Presenting the welcome speech, EC Tourism and CA&PD Mohd Shafi Lassu said that the economy of people of Ladakh is dependent on the tourism industry. But due to high airfare from Delhi to Leh, the tourism industry has been affected badly. "Tourism industry is the backbone of Ladakh's economy. The main aim of holding such events in summers is to increase the tourist season in Leh, but many tourists do not prefer coming here due to high flight tickets, directly impacting the earnings of our people". He appreciated MP Thupstan Chhewang for taking up this issue in the parliament and appealed to further take up the issue with higher authorities.
Mufti Mohd Sayeed said that one of the most advanced civilization existed in the lap of river Indus. He emphasised that only J&K has three distinct cultures of Jammu, Kashmir and Ladakh existing in harmony with one another. Ladakh is ideal for its culture and adventure tourism. "60 percent of Ladakh's GDP is dependent on tourism which serves as the biggest source of employment for the youths of Ladakh.
Monasteries attract tourists from all over the world. Ladakh has adventure tourism in river rafting, mountaineering and trekking expeditions. Rare flora and fauna are found in Ladakh. To further boost the tourism industry, a golf course worth 34 crores and Trans Himalayan Cultural Centre worth 22 crores and Convocation Centre has been sanctioned for Leh."
He further said that in order to increase the tourism industry the government will take up the issue of high airfare with Civil Aviation Ministry and introduce luxurious bus services on Srinagar-Leh road.
MoS Cooperative and Ladakh Affairs Chhering Dorje Lakrook while addressing the gathering said that many tourists die of high altitude problem in Leh on the way to Manali and Leh. He stressed upon improving the health care facilities besides a trauma centre in Leh to handle emergencies and demanded a civil Airport in Leh.
Rigzin Spalbar, CEC LAHDC Leh said that river Indus is a witness to the unity in diversity of India. The water gives the proclamation of the bravery of Indian soldiers and especially the Ladakh Scouts. He further added that prices of flight tickets needs to be brought down and increase the frequency of flights to Leh. "There are other areas like Nubra and Changthang that can be opened for tourism. This cannot be made possible without the support from State and Centre government," he said.
Culture programmes by artists from Jammu, Kashmir and Ladakh enthralled everyone present there.
At the end, DC Saugat Biswas presented the vote of thanks.
Minister for Revenue Javed Mustafa Mir, Minister for Education Naeem Akhtar, MP Thupstan Chhewang, Venerable Thuksey Rinpoche, MLA Nubra Deldan Namgyal, Principal Secretary Planning, B.R. Sharma, Commissioner/Secretary Tourism and Culture Shailendra Kumar, DC Leh Saugat Biswas, Executive Councillors, Councillors, district officers, religious heads and a large number of locals, foreigners and tourists from other parts of India were present at the occasion.