Cleanliness campaign at K top; Deputy CM announces ₹1 crore for the development of Leh town
By
Stanzin Dasal
KHARDONGLA, Oct 14, 2016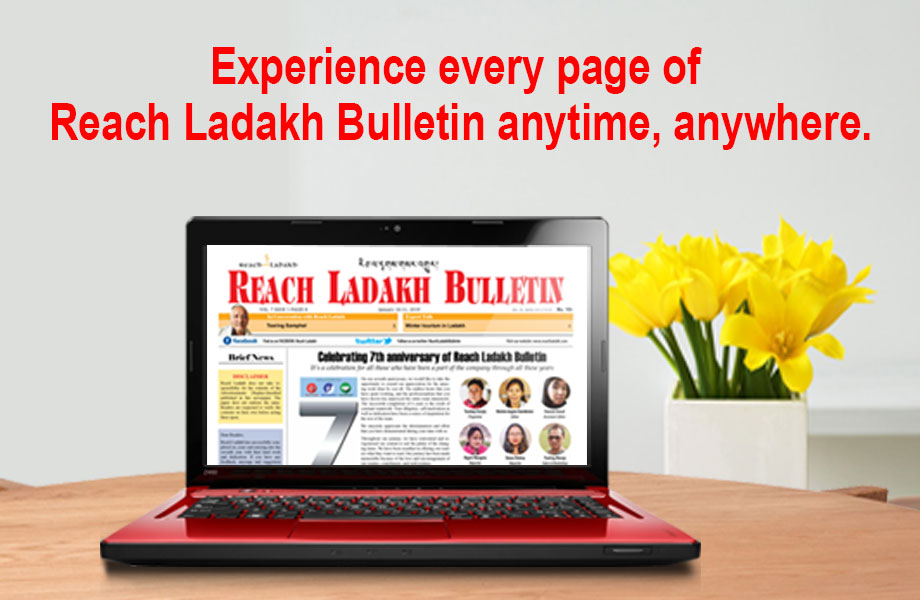 KHARDONGLA :
To mark the conclusion of 15 days Swachh Bharat Abhiyaan, a cleanliness drive was carried on September 19 by Deputy CM, Dr. Nirmal Singh at Khardongla Pass. The campaign was started on August 24 at Shey Jivestal.
Minister for Ladakh Affairs & Cooperatives Chering Dorje, CEC Dr. Sonam Dawa, Director Urban Local Bodies Kashmir, Tufail Matoo, Executive Councilors, Councilors, HOD's of District Administration, ITBP personnel's and many other were present.
Deputy CM said, "It's an immense pleasure to see that the cleanliness drive and awareness program initiated by Prime Minister Narendra Modi has reached the rooftop of the world." He emphasized the importance of keeping the environment clean and to understand the sense of responsibility towards achieving Nirmal Bharat.
A Cycling Expedition was also flagged off by Deputy CM from Khardongla top towards Leh.
Minister for Ladakh Affairs & Co-operatives, Chering has stressed the importance of setting strict guidelines and awareness for disposing of the garbage. Talking about the fragile ecosystem, he said it should not be limited to only cleanliness drive repeatedly; rather a campaign should be initiated to educate people about disposing the garbage and waste properly and understanding the sense of responsibility towards keeping the environment clean and green.
The world famous Khardong la which have its importance from different of view have no waste management facilities. Open discharge of toilets and waste waters of the cafeteria at K-Top has polluted the source of drinking water of many villages. Lack of management and callous attitude of the army and BRO stationed are more responsible for the growing pollution.
Talking about the importance of Khardong la and lack of hygiene, CEC strongly stressed on the need of clear direction by the Govt. to the Army and BRO stationed at Khardongla area that is responsible for polluting the areas.
Councilor Upper Leh, Ven. Lobzang Nyantak also appealed for the need to talk about the pollution issue of Khardongla with Army and BRO at the highest level to find the earliest solution.
In a review meeting, Dr. Nirmal Singh announced an amount of ₹ 1 crore from state sector out of Urban Development Department for the development of Leh town. He further stressed on all the elected representatives, district officers, and other stakeholders to focus on coordination among each other to take maximum benefit of the flagship programmes.
Minister for Ladakh Affairs & Cooperatives, Chering Dorje, CEC, Dr. Sonam Dawa Lonpo, MLA, Nawang Rigzin Jora also spoke on the occasion.
Commissioner Secretary Housing and Urban Development Department J&K Hirdesh Kumar and SE PWD Tashi Chombel gave a power point presentation on different flagship programs in Leh and the developmental activities going on in Leh town.