Changthang Pashmina Grower Cooperative Society holds meeting with CEC, Leh
Unanimously decides to withdraw MoU signed with J&K SICOP
By
Reach Ladakh Correspondent
LEH, Apr 29, 2016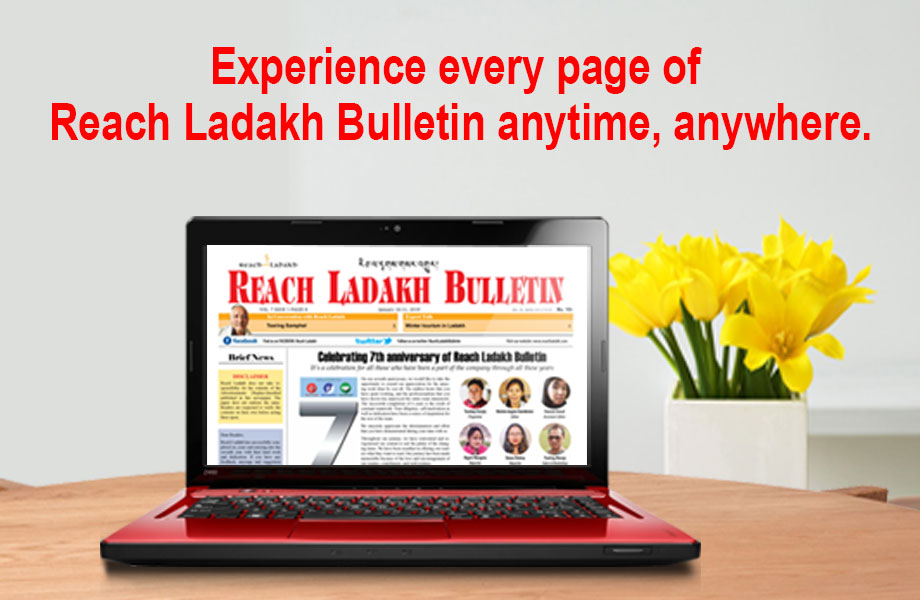 LEH :
A meeting was held under the chairmanship of CEC LAHDC Leh Dr. Sonam Dawa to discuss the progress, ongoing programs and problems of All Changthang Pashmina Grower Cooperative Society (ACPGCS) on 23rd April at Council Secretariat Leh.
The meeting was attended by Councilors of Nyoma, Korzok, Tangtsey, Chushul, ADC Leh, SDHO, Leh, Deputy Registrar Co-operative, Leh and members of Pashmina Grower cooperative society.
Gyurmet Dorjey, Councilor Korzok who is the Chairman of the ACPGS and Sonam Tsering Secretary of the society presented a power point presentation about the aim and objectives of the society, which is to promote the interest of the poor livestock rearers by preventing them from middleman exploitation. They said that due to poor market demand this year the society has 3000 Kg raw Pashmina stock worth Rs. 3.50 crore left with them which is urgently needed to be sold.
Stressing on making ACPGS more viable by strengthening procurement and selling process of raw Pashmina more practical and profitable for the grower of Pashmina, CEC inquired in detail about the functioning of ACPGS asking reasons for their ups and downs since 2005.
To make every cooperative society registered in Leh more accountable and practical, CEC directed Deputy Registrar Co-operative, Leh Sonam Norboo to ensure proper electing process of the societies, timely audit and supervision of all the societies under cooperative act and laws and submit the report within a week to LAHDC, Leh.
In order to find solution for selling of 3000 Kg Pashmina laying with ACPGS, the meeting unanimously decided to withdraw the MoU signed with J&K SICOP as per which J&K SICOP was supposed to procure Pashmina from ACPGS which they fail to do so till date and decided to invite fresh tenders for selling up the remaining stock of Pashmina.