Centre for Dialogue & Reconciliation organises workshop on Strengthening Women's Agency
By
Rinchen Angmo Chumikchan
Leh, Aug 01, 2015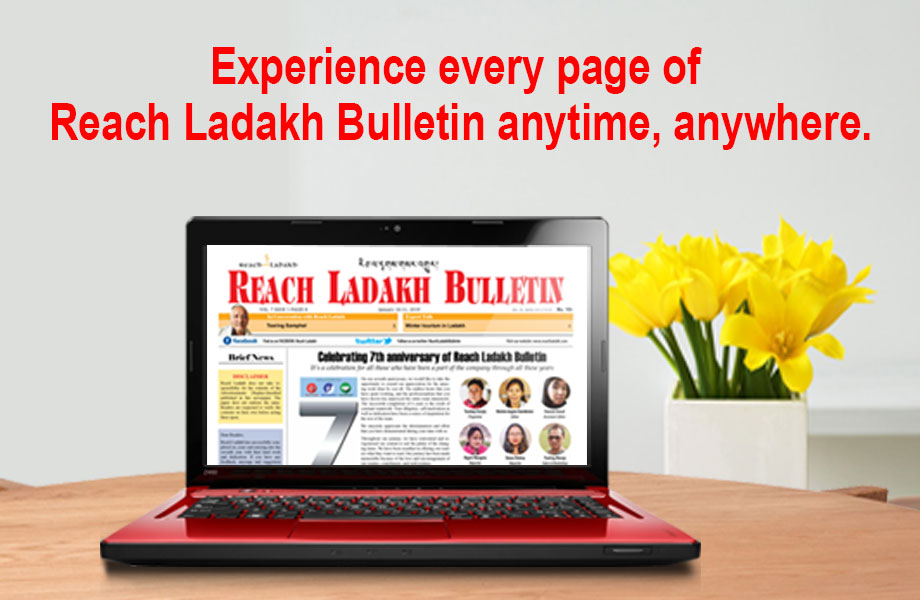 Leh :
Centre for Dialogue & Reconciliation organises a discussion on Strengthening Women's Agency on 26th & 27th July at Singee Palace, Leh.
Centre for Dialogue and reconciliation or CDR is an initiative that hopes to serve as a catalyst for internal and external peace in South Asia through process of discourse and dialogue- a process that seeks to promote a peaceful approach to the resolution of conflict with justice and equity, and the eventual goal of reconciliation.
Twenty participants representing different professionals came together in the dialogue initiative.
Prof. Tadzin Jolden welcomes the participants and briefed about CDR and the role of Sushobha Barve. She said, "Sushobha has worked for the peace process of Kashmir which is a complicated issue and she has provided a platform for a meaningful dialogue to the people."
She added, "Though the status of women is good in Ladakh but we all should take part in the policymaking bodies. Development is taking place in Ladakh and women needs to be strong to resolve the conflict in their day to day life. Women should lead."
Sushobha Barve, Executive Director, Centre for Dialogue & Reconciliation expressing her gratitude said, "Without the help of Tadzin Joldan and Noami Sonam it would not be possible."
She said that when she started working with J&K 15 years back, people from Leh & Kargil district participated. Many leaders like Thupstan Tsewang, Chering Dorjey, Pintoo Nurboo, Siddiq Wahid have participated in the CDR conferences.
"We are changing so fast be it socially, politically or climate, not in the state or India but in the whole world. The question is, are we ready to face the changes. Do we have the skills? And what are the changes which impacts the society slowly. If changes are taking place what will be the role of women," she said.
The participants discussed the changes which are taking place in Ladakh in the last 30 years like changes in lifestyle, values, education and many more.
The workshop explored ingredients needed for long-term sustained peace-building initiatives, drawing up work plans and strategies for such work, building a network of women and building a vision for Ladakh.
During the discussion, the participants develop a vision for Ladakh and discussed what steps are needed to accomplish the vision.
She spoke about conflict resolution & strengthening women's agency. The participants were divided into groups and they were given a role to play.
The workshop concluded on 27th July with a small discussion.