Centre fails to provide relief fund for the flood victims
District Congress committee calls a protest
By
Stanzin Desal
Leh, Aug 28, 2015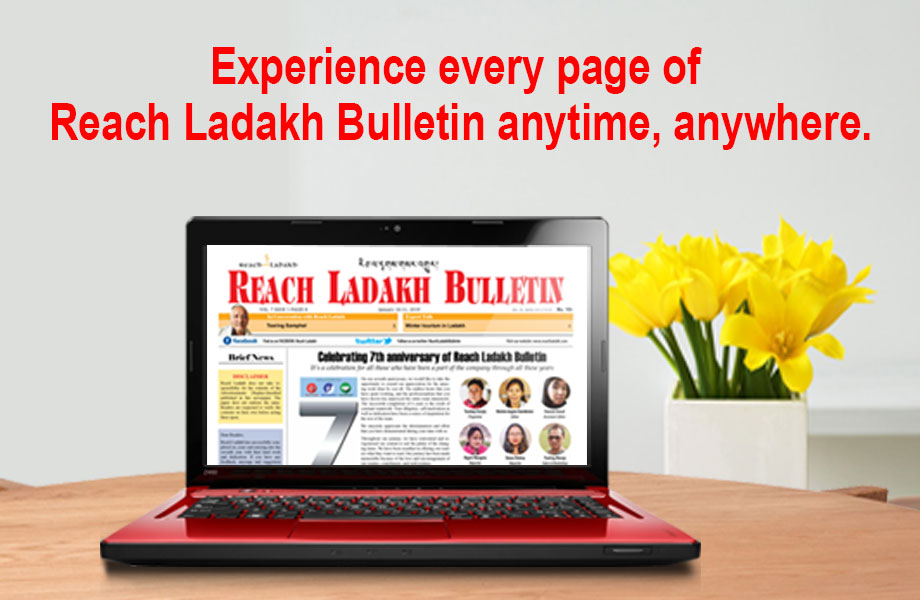 Leh :
District Congress committee marched a mass protest on 20th August against the BJP led central government and BJP- PDP coalition state government. The reason for calling up the protest was to demand an immediate relief and restoration fund for the recent flood devastation flood victims in Leh district.
The mass protest started from the District Congress Committee Office, Leh with flags, banners and slogans and assembled at Polo Ground. Rigzin Spalbar-Chief Executive Councillor, P.Namgyal- Former Union Minister, Tsering Namgyal-President, District Youth Congress, Rinchen Dolkar-President, Mahila Congress, Executive Councilors and many other leaders took part in the protest.
The flash flood havocs every corner of the district, claiming three lives and a huge loss of property leaving many homeless. Residential houses of around 105 families have been washed away and are presently residing in tents, many houses are partially damaged, fields and crops are damaged and have been washed away. Roads, bridges and head works of irrigation canals are in need of reconstruction and permanent restoration.
Speaking on the occasion, CEC-Rigzin Spalbar, said, Ladakh has been neglected by the government after getting the desired seats and power. A letter has been sent to Chief Minister Mufti Mohammad Sayeed for an immediate emergency support, relief and rescue team just after the July 17, cloudburst and heavy rainfall in Nubra which created a huge havoc. An appeal has been made to the CM to have a conversation with NDRF for a team of paramilitary forces and an adequate fund to be prepared for any kind of disaster because of the sudden climatic changes. No response and action has been taken. With expectation and hope we waited for the immediate actions and relief for all the people but it's been one month no action has been taken and we the congress party decided to get the rights of every Ladakhi from the centre at any cost.
He expressed happiness and proud to see all the Ladakhi people getting united and work in times of hard days caused by the disaster without a single penny from the central government. A number of letters have been sent asking for the relief fund, but no action and response came from them. He asked the BJP government to get the rights of every Ladakhi since they are in the power and is a need of the hour to help and support the distressed people.
The District Congress Committee expressed the disappointment of releasing only Rs.20 Crore from the State Disaster Relief Fund. Whereas, the requirement of funds is worth Rs. 100 Crore for the Government infrastructures only taking apart the ex-gratia relief to the dead, rehabilitation and restoration of shelters, fields and irrigation canals.
CEC, Executive councilors and congress councilors announced a relief amount of 5.16 lakh to the flood victims out of their salaries.