CEC visits Sumda Chenmo of Sku-Markha constituency
By
Reach Ladakh Correspondent
SKU-MARKHA, Jul 22, 2016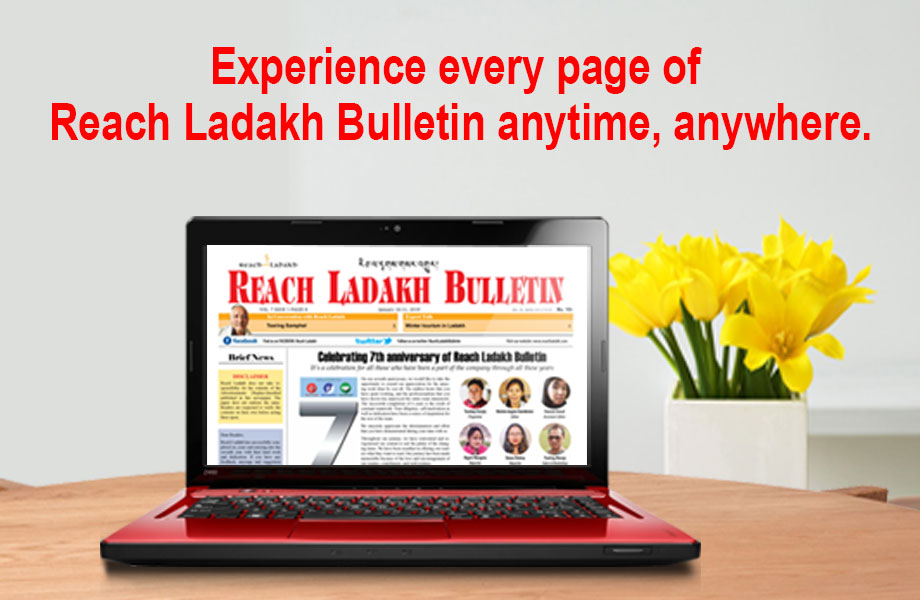 SKU-MARKHA :
To take a stock of the grievances CEC, Dr. Sonam Dawa visited Sumda Chenmo of Sku-Markha one of the most backward and remote villages of Ladakh on July 9.
Looking at the non-existence of roads to these villages, CEC assured every possible effort to include building roads into a major project.
For the damaged and washed away head-works he gave directions to BDO to carryout and complete the work of restoration of the head-works by next sowing season. He also directed irrigation, and revenue department to prepare an assessment of the total un-cultivated land for distribution of compensation.
Councillor Sonam Norbu was directed to educate and update the villagers about the various crop insurance benefits given by the Central Government agricultural scheme under Pradhan Mantri Fasal Beema Yojna.
Talking about the irrigational fields that were destroyed by flash floods of 2010 and 2015, Dr. Dawa gave directions to Exen irrigation to identify those vulnerable places in order to build bandhs to save the fields from such damages in case of such natural calamities.
Regarding demand of Medical Aid Centre, CEC told that it requires fulfillment of certain terms and conditions for sanctioning a medical aid center, until then, an educated person at village level will be given proper training for minor health issues and will also be supplied with medicines.
He asked BMO to assure for visits of a medical team comprising of doctors once every three months in the village.
He urged the villagers to make efforts and take up minor works as much as possible under various government schemes like MGNREGA.
Councillor Sku-Markha, Sonam Norboo demanded for road connectivity, early restoration of head-works of irrigational canals, compensation due to non-harvest this year, and opening up of a Medical Aid Centre on urgent basis.
Executive Councilor -Works, Dorjey Motup, Block Medical Officer Leh, Dr. Tashi Namgyal, Executive Engineer Construction, executive engineer irrigation, Block Development Officer Nimoo and other concerned officers and officials accompanied the CEC.