CEC visits Sham region to address grievances of people
By
Reach Ladakh Correspondent
SHAM, May 03, 2016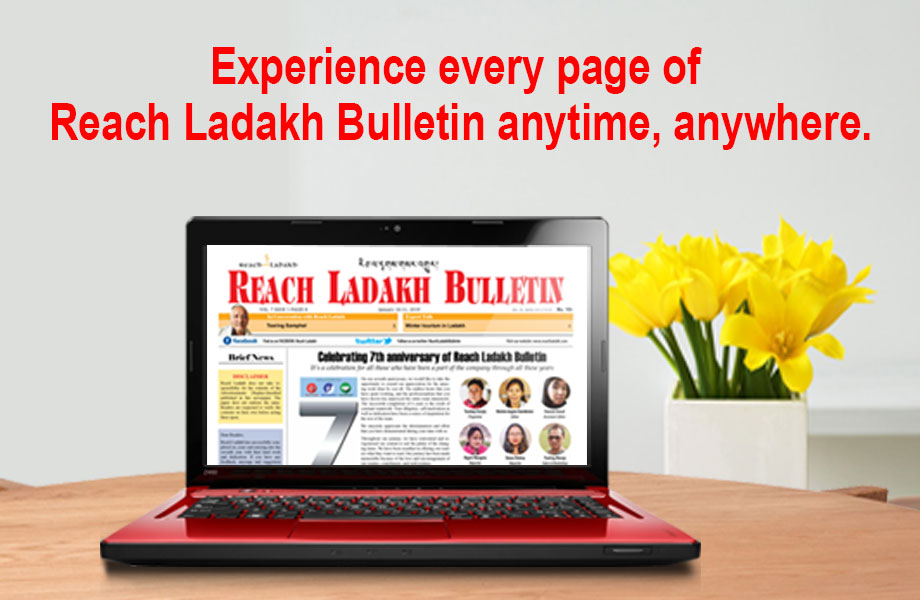 SHAM :
CEC LAHDC Leh, Dr. Sonam Dawa three day visit to Sham ended up on 21st April with a visit to Hemis shukpachan, Ullay, Yangthang and Saspochey.
villages visited in last two days includes Kanji, Photo Lalok, Lamayuru, Khalsi, Skindiang, Mangu, Gaira, Lardho, Alchi, Saspol, Ullay Tokpo, Nurla, Tia, Aang, Tingmosgang, Hipti and Tar.
Focusing on the region potential in agriculture and horticulture products, he urged every villager to focus on reviving these sectors and to stress on adopting ancestral tradition of organic farming. He said, "With the support and cooperation, agriculture can be a profitable and sustainable source of income generation for farmers."
Reiterating the council's commitment of improving and promoting these sectors in the district, he informed people about the formulation of plans and policies which is to be launched soon.
CEC inaugurated the Council Model School, Alchi and urged the villagers to enroll students extensively in order to enhance the school.
People put up their grievances and demands which include road construction, building of community hall, facility of drinking water, power supply, up gradation of PHC to sub district hospital in Khaltsi, opening of medical sub-centre Photo Lalok and Tar and its upgradation in Alchi, restoration of irrigation khuls, etc.
Dr. Dawa gave assurance to redress the problems in phase manner and on priority basis.
He also convened meeting with sub divisional level officers at Khaltsi on 20th April and took detail progress report of various developmental schemes executed by different agencies. Assuring every possible help from Council, he directed all the HODs to explore various methods and means at their level to complete the works in stipulated time frame.
Executive Councilor Tsering Wangdus, Tsering Sandup, Mumtaz Hussain, councilors of respective constituencies and Officers of Khalsi Sub-Division were accompanied by CEC.